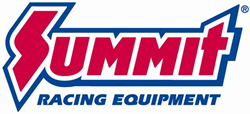 Tallmadge, OH (PRWEB) November 20, 2015
Garmin VIRB Action Cameras capture excellent video and high-quality still images plus a whole mountain of other valuable data other recorders can't. The VIRB cameras have Garmin's G-Metrix technology with built-in GPS plus accelerometer and orientation sensors that capture speed, acceleration, and other data.
Using Garmin's mobile or desktop software, users can overlay that data on their videos in various formats—it automatically syncs the data to the video so it can be viewed in real time. Garmin also offers various external sensor packages for bicycling, outdoor sports, and high performance/racing that connect to the VIRB cameras and record even more data.
The Garmin VIRB cameras also feature:

All-glass lens
One-touch recording
Shoot stills while recording video
Bluetooth® 4.0—record HD audio using Bluetooth headphones or external microphones
Built-in Wi-Fi to control the camera from a smartphone or tablet
Seamlessly link with other VIRB cameras for multi-camera shoots
Waterproof to 50 meters without the need for a case
Runs on included lithium-ion battery or connect to a vehicle battery or other power source
12-gigabyte SD memory card included
Summit Racing offers two types of Garmin VIRB cameras. The VIRB X records high-definition, wide-angle footage at 1080p, 960p, 720p, and 480p resolution, plus 12 megapixel still photos at up to 10 frames per second.
The VIRB XE records ultra-high definition 1440p video plus 1080p, 960p, 720p, and 480p. It also takes 12 megapixel still images up to 30 frames per second so the user won't miss a single shot. It also features motion sensors to detect camera movements and keep shots steady. Electronic image stabilization reduces camera shake and blur when bouncing over harsh terrain or powering down the track.
The VIRB XE also comes in an Auto Bundle package that records top speed, lap times, acceleration and braking G-forces, and more. The included OBD2 data relay connects to any vehicle with an OBD2 port and syncs driving data like RPM, torque, throttle position, engine load, intake and coolant temperatures, and fuel rate with the videos in real time. An upgraded 16-gigabyte SD memory card is included.
Summit Racing has mounts for Garmin VIRB cameras from standard windshield suction cup mounts to tube mounts, head straps, chest straps, tripod and Picatinny rail mounts, and pivoting bases.
Summit Racing Equipment
http://www.SummitRacing.com
1-800-230-3030