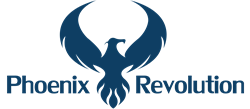 Boston, MA (PRWEB) November 14, 2015
On Tuesday, November 17, 2015 at 3 p.m., Boston-based green technology company, Phoenix Revolution, Inc., will be conducting a public test of their Ocean Pure Water System (OPWS) on Castle Island in South Boston, MA. The test will be a demonstration to show the effectiveness of the OPWS in transforming the Boston Harbor water into potable, fresh water.
The Ocean Pure Water System uses modern and proven water desalination processes in a new innovative way to reduce power consumption and upfront costs, while maximizing water production. The system's viability comes from using a technology that has been employed in the water industry for decades. Using desalination and purification techniques based on reverse osmosis (RO), the OPWS does not innovate on the removal of dissolved solids, but on the ability to supply water to the system. The outcome of the OPWS is that it drastically reduces the significant costs associated with desalinating, purifying, and pumping to the surface fresh water, from major water sources such as: oceans, seas, rivers, lakes, ponds and aquifer. And due to the OPWS's modularity, the system is rapidly scalable to provide any amount of water desired. Many public and private sector executives, elected officials and their representatives will be on hand for this demonstration.
Founded in Boston in 2012, Phoenix Revolution's mission is to overcome the most challenging problems that face our world today, through engineering economic and environmental solutions. Phoenix strives for the betterment of the worldwide community through innovative products that increase the quality of the earth's finite resources. To that end, our goal is to expand our ever-increasing range of products to benefit consumers and grow its place in the market, while producing dynamic solutions to problems on a global scale. Unlike many other promising technologies in this space, Phoenix's OPWS is market ready and scalable, ready to be used today, at a fraction of the cost of conceptual periphery technologies, which positions Phoenix to be able to solve the global water crisis today.
For additional information about Phoenix Revolution Inc., please contact Chief Operating Officer Sean Goodwin at: 617-784-8283 or sean(at)phoenixrevolutioninc.com or check the Phoenix Revolution website at Phoenix Revolution Inc. Website