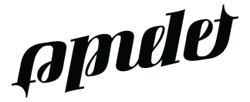 Los Angeles, CA (PRWEB) November 16, 2015
Omelet (omeletla.com), the LA-based creative company, is proud to announce that it has partnered with HauteLook, a Nordstrom-owned leader in the online flash sale marketplace, on the company's brand efforts including its latest TV commercial. The spot, which is aptly called "Hot Look," aims to increase the company's brand awareness amongst a broad demographic of online shoppers. Designed around HauteLook's name, it uses sound, repetition, and humor to make the brand both accessible and memorable for the new wave of consumers looking for the best deals on the most coveted fashions.
"We are always exploring fresh ways to resonate with our demographic and we needed a partner that inherently understands both our brand's needs and what our future customers are looking for," said Terry Boyle, HauteLook's President. "Omelet had the vision, along with the creativity and wit to pull it off. We're excited for our partnership and the potential of this new campaign."
Since launching just eight years ago, HauteLook has become the online destination for millions of members to shop new flash sales every day featuring top fashion and lifestyle brands. Nordstrom acquired the company in 2011.
"We had such a unique opportunity with this spot. People totally know what HauteLook is and what they offer, but we learned there was some confusion around the pronunciation of their name. Rather than shy away from that, we wanted to address it head-on in a cheeky, playful spot that leaves zero room for confusion," explained Alex Delyle, Omelet Associate Creative Director.
"We were lucky enough to have a smart, fearless client who let us have fun with what a less confident brand might misconstrue as an 'issue,'" followed Omelet Associate Creative Director, Danielle Hull.
Omelet will continue the campaign through 2016 with a focus on social and experiential.
About Omelet:
Omelet is a creative company that solves complex marketing problems for progressive partners, including AT&T, Bravo, Microsoft, Ubisoft, and Walmart. The company also has divisions – including Omelet Studio, Omelet To Go, and Omelet Brands – to create original brand programming, live interactive experiences, and original owned intellectual property.
http://www.omeletla.com
About HauteLook:
HauteLook, acquired by Nordstrom in March 2011, is an online destination for members to find the top fashion and lifestyle brands at amazing savings. Each day at 8AM Pacific, new sale events begin featuring the best names in women's, men's and kids' fashion, beauty, and home décor at up to 75% off.
http://www.hautelook.com
Contact:
Devin Desjarlais
Omelet Director of Communications
devin[dot]desjarlais[at]omeletla[dot]com
424-672-8606