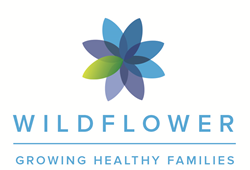 We enable our clients to engage with their pregnant populations to help them make smarter health care decisions that ultimately reduce medical costs
San Francisco, CA (PRWEB) November 16, 2015
Today, Wildflower Health announced a Spanish version of its mobile health platform, Due Date Plus (Mi Embarazo http://www.duedateplus.com/spanish), to engage the Spanish-speaking pregnant population. Due Date Plus helps moms-to-be track their pregnancy milestones and connect to appropriate health resources from health plans, employers, federal and state programs. Mi Embarazo will be rolled out initially to Medicaid and CHIP members in Texas.
Due Date Plus is available in Spanish and English on iOS and Android. To find out more about it and other Wildflower engagement programs, please visit: http://www.wildflowerhealth.com.
According to KFF.org, Spanish speakers make up 41% of the U.S. population with 30% enrolled in Medicaid. In Texas alone there are over 2 million residents who speak Spanish only, and 20% of births in the state are by mothers of Hispanic origin. Medicaid also finances 48% of births in Texas. On a national level Medicaid finances 40% of all births and plays a key role in healthy child and maternal outcomes. By tapping into the Due Date Plus/Mi Embarazo platform, commercial and Medicaid health plans are better positioned to reach lower-income expectant mothers, who often rely on their smartphones to access the Internet for resources and information.
Due Date Plus/Mi Embarazo is a HIPAA-compliant, smartphone-based program that tracks more than 50 pregnancy risk factors, manages pregnancy milestones and encourages members to engage with providers. Ultimately, health insurance companies will be better able to predict pregnancy complications and connect their members to preventative care based on their health plan. The interventions in the application will help healthcare payors address complications such as preterm birth, low birth weight, C-section rates and other issues in the pregnant population. Additionally, members can connect to a nurse line or look up programs available in their area. Only members of sponsored health plans can access these features.
"Due Date Plus and our Spanish-language version, Mi Embarazo, are a promising combination for Medicaid states that want to reach an underserved population of pregnant women," said Leah Sparks, CEO and co-founder of Wildflower Health. "We enable our clients to engage with their pregnant populations to help them make smarter health care decisions that ultimately reduce medical costs."
Wildflower contracts with commercial and Medicaid health plan clients nationwide and identifies about one-third of women as having pregnancy risks. About 70% of Due Date Plus users tap into its enterprise features to make better healthcare decisions based on their health benefits.
About Wildflower Health
Wildflower Health produces mobile health programs that help families better connect to healthcare and help clients drive behaviors that lower costs and improve quality. The company's flagship program is Due Date Plus, a smartphone-based maternity program that engages women on mobile devices, identifies high-risk pregnancies, and drives appropriate actions based on health plan benefits, provider resources, and local programs. Due Date Plus is configured for health enterprise clients to reflect their health services and benefits, and is distributed through enterprise channels. The program includes fully HIPAA-compliant data analytics and reporting services as well as enterprise-level software maintenance and support. Due Date Plus is used by health plan and Medicaid clients nationwide to improve health engagement and clinical outcomes during the prenatal and postnatal period.