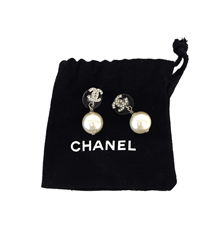 When you shop designer consignment you can find unique, quality items that are rare & special.
Washington, DC (PRWEB) November 17, 2015
Holidays are approaching and who says the perfect gift has to be brand new. Current Boutique shares 6 good reasons to go the pre-owned route this holiday season. Photos attached of some holiday hits!
1) Vintage & Unique Items- Explore items not found anywhere else. Find rare, collectible items on consignment to include designer handbags, silk scarves and fine jewelry
2) Quality Designer Items-Find sustainable items with impeccable craftsmanship. People bring in items from all across the country, one of a kind expensive designer items.
3) Thoughtful Gifts-Creative gift givers are the best. Do a little digging and find a buried treasure perfect for a special someone.
4) Affordable-Shopping consignment means saving 70% off retail. Be prepared to save big on designer items. Current Boutique will offer an additional 20% off all items on Black Friday In-Store & Online http://www.currentboutique.com
5) Make some cash just in time for the Holidays- Unload unwanted designer clothing and accessories on consignment and make some extra cash just in time for the holidays.
6) Shop Local-Most consignment shops are locally owned. Shopping any local store helps out the community and those small business owners.
About Current Boutique: Current Boutique has built a strong reputation by providing top quality consignment clothing and accessories in-Store & online http://www.currentboutique.com Shoppers will find a variety of labels such as Tory Burch, BCBG, DVF, Chanel, Milly, Hermes, Marc Jacobs and Rebecca Taylor. Current Boutique looks for natural fabrics - cotton, linen, silk, cashmere and wool.
Current Boutique makes consignment easy and offers four ways to cash in on your closet.
In Store: A staff member will review items on the spot and determine which items will be accepted for consignment. Items not selected for consignment will be returned.
Drop & Run: List items beforehand with the Listing Form and drop them off at any Current Boutique location. Any items not accepted for consignment will be donated.
Mail-In: List items beforehand and drop them in the mail. When the package is received the staff will decide what will be sold. Any items not accepted for consignment will be donated. Mail to: 400 Calvert Ave, Alexandria, VA 22301. After the package is received expect a call within 48 hours to discuss the consignment.
Complimentary at Home Pick-up or Closet Clean Out: If you have fifty or more items to consign and the majority of them are high-end brands such as Louis Vuitton, Chanel, Gucci, DVF, Kate Spade, Trina Turk, Tory Burch, Vince, Rebecca Taylor, Theory, and similar brands email info(at)currentboutique(dot)com to set up an appointment.
Read more: http://www.currentboutique.com/consign/
About the Owner: Carmen Lopez, the owner of Current Boutique, is an engaging and ambitious entrepreneur and an expert in affordable and sustainable fashion. With a passion for the job, she possesses an infectious energy onto her customers, employees and vendors. Carmen is a DC native and a graduate of the University of Maryland, College Park. In 2007 she launched the Arlington, Virginia boutique and has since grown to four locations around the DC Metro region and online http://www.currentboutique.com
14th Street
1809 14th St, NW
Washington, DC 20009
(202) 588-7311
Bethesda
7220 Wisconsin Ave
Bethesda, MD 20814
(301) 222-1114
Clarendon
2601 Wilson Blvd
Arlington, VA 22201
(703) 528-3079
Old Town
1009 King St.
Alexandria, VA 22314
(703) 549-2272
In- Home Consignment Inquires
Email: carmen(at)currentboutique(dot)com
Phone: (202) 557-9465
Photos: Attached
Regular Hours:
Monday-Friday 12-8
Saturday 11-8
Sunday 11-6