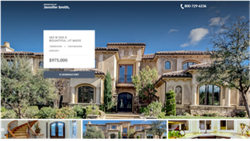 Obeo simplifies the lives of agents and brokers by providing all-inclusive marketing solutions that directly integrate with amazing professional services
Salt Lake City, Utah (PRWEB) November 17, 2015
Obeo Unlimited
Pick one of three simple plans and Obeo Unlimited lives up to its name with full marketing automation, rich features, and unlimited usage of virtual tours and property viewers. The platform is specifically designed to directly integrate with a wide array of technologies and professional services, creating a one stop solution with more to come. Obeo is having fun reinventing itself, as you can see from its launch video by clicking here.
Next Generation Property Viewer
A state-of-the-art, beautifully crafted, and mobile responsive design that looks and acts like a full website, capturing the attention of online customers. Agents and brokers also benefit because the property viewer is built and engineered to capture leads and direct traffic to their Obeo Profile sites. For a quick video tour, click here.
Professional Services Integration
Getting easy-to-use and effective technology is difficult. Finding world class professional photography services is even harder. Obeo possesses the largest network of professional photography services in North America and best of all, it's plugged seamlessly into Obeo Unlimited and the new Property Viewer. Take a test ride today.
Feedback
Obeo's vision of building great products also requires thorough beta testing. If you would like to participate in its exclusive beta group, please contact Obeo here.
About Obeo
Obeo simplifies the lives of agents and brokers by providing all-inclusive digital marketing solutions that directly integrate with amazing professional services.