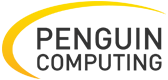 AUSTIN, Texas (PRWEB) November 16, 2015
Penguin Computing, a provider of high performance, enterprise data center and cloud solutions, today announced availability of its OCP-compliant Tundra™ platform on the company's Penguin Computing on Demand (POD) public HPC cloud service.
"POD customers will realize an immediate benefit of more capacity, as Tundra allows us to scale POD faster and more cost effectively," said Tom Coull, President and CEO, Penguin Computing. "The rapid, modular scaling enabled by Tundra will result in increased capacity and greater performance."
Tundra on POD, enabling thousands of new high-speed cores, demonstrates the value of open computing and meets CIO customer interest in faster, easier deployment of capacity. The integration of Tundra and POD also proliferates open computing to the marketplace. Penguin Computing has a strong open source heritage and this announcement is indicative of the significant progress made by companies participating in the Facebook-founded Open Compute Project.
"Tundra's high-density and power efficiency has enabled our HPC cloud data centers to reduce the equipment footprint without spiking power requirements," said Victor Gregorio, Vice President and General Manager, Cloud Services, Penguin Computing. "The Open Compute form factor is also incredibly easy to service, enabling shorter maintenance windows and reducing our system administrator to server ratio."
Tundra's open rack form factor re-engineers the conventional data center rack for maximum power efficiency, serviceability and investment protection. The open rack design utilizes the available physical space more efficiently and also features a shared, rack-level, redundant AC/DC power conversion and distribution. The Tundra platform exemplifies Penguin Computing's system integration and data center expertise. The storage and compute platforms are powered by Intel® Xeon® processors, and are upgradable to future processor generations.
For more information visit Penguin Computing's booth #321 at SC15.
About Penguin Computing
Penguin Computing is one of the largest private suppliers of enterprise and high performance computing solutions in North America and has built and operates the leading specialized public HPC cloud service Penguin Computing on Demand (POD). Penguin Computing pioneers the design, engineering, integration and delivering of solutions that are based on open architectures and comprise non-proprietary components from a variety of vendors. Penguin Computing is also one of a limited number of authorized Open Compute Project (OCP) solution providers leveraging this Facebook-led initiative to bring the most efficient open data center solutions to a broader market, and has announced the Tundra product line which applies the benefits of OCP to high performance computing. Penguin Computing has systems installed with more than 2,500 customers in 40 countries across eight major vertical markets. Visit http://www.penguincomputing.com to learn more about the company and follow @PenguinHPC on Twitter.
Penguin Computing, Scyld ClusterWare, Scyld Insight, Scyld HCATM, Relion, Altus, Penguin Computing on Demand, POD, Tundra and Arctica are trademarks or registered trademarks of Penguin Computing, Inc.
Media Contact:
Phillip Bergman
Viewstream
Email: pbergman(at)viewstream(dot)com
Cell: 845-728-3984