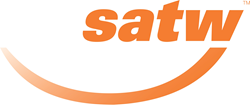 Oakbrook Terrace, IL (PRWEB) November 16, 2015
The Society of American Travel Writers (SATW.org) released a statement today responding to the terrorist attacks in France.
"The members of SATW express deep sympathy for the victims and their families of the terrorist attacks in Paris. Our thoughts and concern also go out to our members who are currently working in France on assignment. As writers, photographers and advocates of travel, the stain that this senseless act leaves on the travel industry also saddens us."
SATW is a trusted resource for travel information, as our members are some of the most influential travel writers in the industry. President Paul Lasley is committed to providing useful, impartial information to the public and encourages members of the media to utilize SATW's extensive member resources. Members of the media seeking comment and resources related to this event or future events that impact the travel industry should contact the SATW media representative listed above.
About SATW
As "Travel's Most Trusted Voices," SATW is a membership of 1,100 influential journalists; photographers; editors; bloggers and online content providers; film lecturers, radio, television and film producers and tourism-industry public relations representatives from the United States and Canada. SATW is a nonprofit 501(c)(6) professional association. SATW members strive to maintain the industry's highest professional and ethical standards. Their dedication and experience represent the Society's commitment to journalistic integrity and credibility.
SATW – 1 Parkview Plaza, 17W110 22nd Street, Suite 800, Oakbrook Terrace, IL 60181