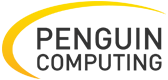 (PRWEB) November 16, 2015
Penguin Computing, a provider of high-performance computing, enterprise data center and cloud solutions, today announced that Emerson Network Power, the world's leading provider of critical infrastructure for information and communications technology systems, is supplying the uniquely-engineered DC power system for Penguin Computing's Tundra™ Extreme Scale (ES) series.
The Tundra ES series delivers the advantages of Open Computing in a single, cost-optimized, high-performance architecture. Organizations can integrate a wide variety of compute, accelerator, storage, network, software and cooling architectures in a vanity-free rack and sled solution.
"The density and flexibility of Emerson Network Power's NetSure™ 12V DC power system were key to its selection for our Open Compute server platform," said Dan Dowling, Vice President of Engineering Services, Penguin Computing. "Emerson delivers critical power infrastructure at the rack level by utilizing a centralized 26.4KW power system and in-rack DC bus distribution that provides 12V DC directly to the servers."
"We are pleased to be selected by Penguin Computing as an integral part of their innovative HPC solution," said Eric Wilcox, Vice President of Solutions Engineering, Emerson Network Power. "Working together on this visionary IT computing solution was an exciting challenge. Their decision to incorporate our unique Open Compute-inspired technology into their design will enable their customers to meet future capacity demand in a minimized footprint."
The Emerson NetSure solution features a smart controller that manages configuration, status and health updates of the system; hot swappable rectifiers; and the ability to add a secondary expansion shelf to support workloads up to 52.8KW in a single rack, making it ideal for High Performance Computing applications, as well as other Open Compute inspired configurations.
Penguin Computing's Tundra ES series is meeting advanced customer computing needs across the federal, academic and commercial markets, with cost-effective solutions developed in the spirit of the Open Compute Project Foundation's goals. Target industries include financial, higher-education, scientific research and manufacturing.
Learn more by visiting Penguin Computing booth #321 at SC15 in Austin, Texas. 
About Penguin Computing
Penguin Computing is one of the largest private suppliers of enterprise and high performance computing solutions in North America and has built and operates the leading specialized public HPC cloud service Penguin Computing on Demand (POD). Penguin Computing pioneers the design, engineering, integration and delivering of solutions that are based on open architectures and comprise non-proprietary components from a variety of vendors. Penguin Computing is also one of a limited number of authorized Open Compute Project (OCP) solution providers leveraging this Facebook-led initiative to bring the most efficient open data center solutions to a broader market, and has announced the Tundra product line which applies the benefits of OCP to high performance computing. Penguin Computing has systems installed with more than 2,500 customers in 40 countries across eight major vertical markets. Visit http://www.penguincomputing.com to learn more about the company, and follow @PenguinHPC on Twitter.
Penguin Computing, Scyld ClusterWare, Scyld Insight, Scyld HCATM, Relion, Altus, Penguin Computing on Demand, POD, Tundra and Arctica are trademarks or registered trademarks of Penguin Computing, Inc.
About Emerson Network Power
Emerson Network Power, a business of Emerson, is the world's leading provider of critical infrastructure technologies and life cycle services for information and communications technology systems. With an expansive portfolio of intelligent, rapidly deployable hardware and software solutions for power, thermal and infrastructure management, Emerson Network Power enables efficient, highly-available networks. Learn more at http://www.EmersonNetworkPower.com
About Emerson
Emerson, based in St. Louis, Missouri (USA), is a global leader in bringing technology and engineering together to provide innovative solutions for customers in industrial, commercial, and consumer markets around the world. The company is comprised of five business segments: Process Management, Industrial Automation, Network Power, Climate Technologies, and Commercial & Residential Solutions. Sales in fiscal 2015 were $22.3 billion. For more information, visit Emerson.com.
# # #
Penguin Computing Media Contact:
Phillip Bergman
Viewstream
Email: pbergman(at)viewstream(dot)com
Cell: 845-728-3984
Emerson Network Power Media Contact:
Mark Berry
Fahlgren Mortine
Mark.Berry(at)Fahlgren(dot)com
Phone: 614-383-1605