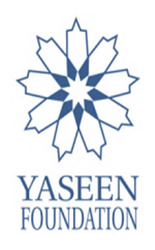 Yaseen Foundation joins Muslims around the world in mourning the Paris attacks and condemning the atrocities committed by ISIS in Syria, Iraq, Lebanon, Yemen and worldwide.
Belmont, California (PRWEB) November 15, 2015
Yaseen Foundation reaffirms its belief, as emphasized in the Quran – the book of God – "That whoever kills one life, it is as if they have killed all of humanity, and whoever saves even one life, it is as if they have saved all of humanity." (Chapter 5, Verse 32).
Politically-motivated extremists are justifying their deeds in the name of religion, but the truth is that no religion supports such senseless violence. Over the past two years, they have taken the lives of many innocent people in the Middle East, Europe, and elsewhere. They have impacted Muslims, Christians, Jews, and people of other faiths that have lived side by side in relative peace for centuries. Now extremists have struck in the heart of Europe in a continuation of their violence, brutality, and culture of hatred.
Yaseen Foundation joins Muslims around the world in condemning all forms of barbarity, murder, and attacks on innocent people. Muslim scholars and community members the world over have, do, and will continue to condemn such extremists that incorrectly use Islam to justify their actions [See Open Letter signed by thousands of Muslim scholars that refutes the transgressions of ISIS http://www.lettertobaghdadi.com. See also Refuting ISIS: A lecture by Sheikh Muhammad al Ya'qoubi: http://livestream.com/zaytunalive/refutingisis .
Yaseen Foundation calls for peace, healing, and justice for the victims, as well as an end to violence against the innocent. The Yaseen community prays for light, guidance, and hope at this time of great difficulty.
About Yaseen Foundation:
Yaseen Foundation is a Muslim Community Association, located in Belmont, California and Burlingame, California. Yaseen is a registered 501(c)(3) non-profit organization founded in 1999. Its mission is to serve the religious, educational, and social needs of the Muslim community in the San Francisco Bay Area Peninsula. Yaseen Foundation facilitates community outreach programs for people of all faiths who are in need. The organization spreads peace, brotherhood, love, and family values through education and interfaith activities.