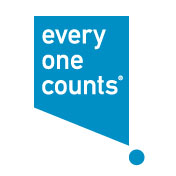 San Diego, CA (PRWEB) November 16, 2015
Everyone Counts' Founder and Chief Executive Officer Lori Steele Contorer will speak about Technology in Election Modernization during The World Congress at Smart Cities Expo on November 19th at the global forum in Barcelona.
Ms. Steele Contorer will give an overview of the problems elections have faced, how technology can fix these issues, and examples of cities who have successfully integrated technology in their election process to achieve increased participation and voter satisfaction.
Ms, Steele Contorer's company, Everyone Counts', develops secure, auditable online voting that enables governments and private sector clients to enfranchise voters by allowing them to vote from familiar, convenient and secure devices such as tablets and laptops. The election solutions, including voter registration, voting, election night reporting, and electronic pollbook, are delivered via a Software as a Service platform. That means that the increased security, auditability and accessibility, delivered on inexpensive, commercial off-the-shelf devices, is Perpetually State of the Art. Software can be updated as legislation or election laws change without administrators having to start over and purchase outdated machines that are only used for a few years, or resorting to error-prone paper processes. Cities looking to decrease costs while increasing community involvement are finding success with this model, providing voters with easy, convenient solutions, decreasing long lines and increasing voter participation.
Smart City Expo is a forum where representatives from various cities across the globe meet up to brainstorm ideas, share expertise, delve into new ideas, tackle challenges, and create new partnerships. The worldwide leading event on smart cities has more than five years of success, enabling innovation technologies to grow. The World Congress has best in its class keynote speakers and thought leaders, gathering to share experience and present insights on how to create efficient, livable cities. Smart City Expo takes place November 17-19 in Barcelona, Spain.
###
About Everyone Counts:
Everyone Counts was founded to modernize global elections with a secure, transparent software-based voting solution. Everyone Counts has built a team of internationally recognized election administration and technology experts to develop eLect®‒the world's first and only perpetually state-of-the-art, universally accessible election administration and voting system. Used by voters in more than 160 countries, eLect has become the industry standard in security, integrity, flexibility, and reliability through its unique Software as a Service (SaaS) delivery model. To learn more visit http://www.EveryoneCounts.com.