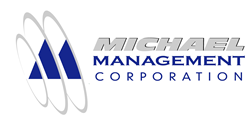 With SAP subscriptions students have unlimited access to our entire training library of 100+ certification-level SAP courses.
New York, NY (PRWEB) November 16, 2015
Michael Management Corporation (MMC), a leader in creating SAP training and eLearning, has launched a new SAP training subscription program to deliver unlimited SAP courses to students.
The SAP subscriptions eliminate time consuming processes for training administrators and individuals. No longer do training managers have to consult with each employee to determine their specific needs and purchase courses piecemeal. Instead, employees can progress fluidly in their training at their own speed without pausing for additional course requests and purchase authorizations.
With SAP subscriptions students have access to our entire training library of 100+ certification-level SAP courses. Corporate subscriptions also receive unlimited access to our 48 Skill Assessments to gauge the need and success of their employees. All lessons are based on hands-on SAP simulations to keep students engaged—not the death-by-PowerPoint training of other providers.
The subscriptions are broken down into four categories:

Foundational for SAP beginners $1295
Individual for SAP professionals $2195
Corporate for companies $2495
Enterprise for companies with 30+ users $995
"We couldn't be happier with our new SAP training subscriptions," said MMC CEO Thomas Michael. "It cuts out the middleman, implementing a one-size fits all program. With unlimited access to our full training library, people can focus on the lessons rather than what to order next."
SAP training subscriptions can also be tailored to meet custom corporate needs such as: active training management, training development, uploading training documents, and dedicated SAP access.
For more information on SAP training subscriptions, please visit: http://www.michaelmanagement.com/sap-training-subscription.asp
About Michael Management Corporation
Michael Management Corporation is a leading provider of SAP training, SAP eLearning and SAP access. The company provides an unmatched level of SAP product expertise. Michael Management Corporation's award-winning online SAP training courses are used by many Fortune 500 companies around the world to train their users on SAP know-how.
Michael Management Corporation (MMC), the MMC Logo and the MMC Swoosh are registered or unregistered trade and/or service marks of Michael Management Corp. and are protected by US and international copyright laws. All other names, brands, logos, etc. are registered trade or service marks of their respective owners. MMC is not affiliated with SAP AG.