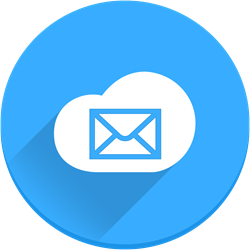 Whether it's our office staff or a Field Manager on a job site, [Mail2Cloud] has made it easier and faster to provide clients with live information on a project
San Francisco, CA (PRWEB) November 17, 2015
MxHero, leading provider of email and cloud storage convergence technology, launches Mail2Cloud Collaboration & Archiving. The product allows individuals and companies to leverage popular cloud storage services like Box, Dropbox and Google Drive for email collaboration; enterprise class, compliant email archiving; and robust, modern e-discovery capabilities. With most cloud storage companies now offering unlimited storage space, the Mail2Cloud Archiving suite presents an opportunity to significantly increase the return on investment from these services.
Mail2Cloud Collaboration & Archiving provides two core benefits, one being the storage of email and the other being the collaboration of email outside of the inbox. Mail2Cloud leverages the unlimited capacity and powerful file management and search capabilities of modern cloud storage. Companies that have already or are looking to adopt cloud storage can move their legacy email repositories to the cloud and then continue to do so with all present and future email traffic. By using cloud storage for email archiving, Mail2Cloud represents a significant cost savings, maximizing the return on investment in cloud storage and offering operational cost reduction given that the company no longer has to manage and maintain separate infrastructure for email archiving. Best of breed cloud storage services also provide all the compliance certifications required by the most regulated enterprises, such as, FedRamp, ITAR, HIPAA, SOX, GLBA, etc.
Mail2Cloud is also also a powerful tool for email collaboration. The suite enables users to copy important emails into cloud storage. When copied to cloud storage, Mail2Cloud transforms the message into a PDF and saves all file attachments. Once in cloud storage the user can share the message securely with collaborators and group it with other relevant content. For example, a lawyer could save an email related to a specific matter to a team cloud storage folder in which other matter related documents are collected.
"Mail2Cloud has given us the ability to not rely on a person 'remembering' to move an email chain into a Dropbox folder where everyone in our organization can view it but allows us to capture all information about a project and file it into a location that can easily be found by searching for: the project description, keywords in the email or the sender of the email. This is visible to everyone within our organization all the time," explains Dan Ross, General Manager of Britannia Development Company.
"We're excited to be offering Mail2Cloud Archiving and Collaboration. The future of storage is in the cloud and we see the move of email to the cloud, both for archiving and collaboration, as an inevitability. MxHero is in vanguard, providing the tools to help in this transition," comments Alex Panagides, CEO of mxHero.
For more information about Mail2Cloud Archiving and Collaboration visit http://mxhero.com/email-archiving
About mxHero
About mxHero mxHero is a company dedicated to enhancing email for businesses and end user. mxHero's products and services gives companies, service providers and end users powerful new ways to control, use and analyze email. Apps developed for mxHero's platform work with any email management program, including Gmail and Microsoft Exchange. Information on all of their Mail2Cloud product line can be found at http://www.mxhero.com. More than 3,600 companies with 800,000 users have added mxHero to their email. To learn more about mxHero visit http://www.mxhero.com. Find mxHero on Twitter: @mxheronet and Facebook: mxHero.net