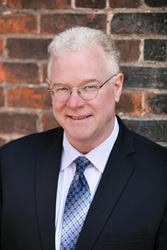 Transactional active stock traders still persist. However, their numbers will continue to shrink as the risk versus reward no longer supports their model.
Marine on St. Croix, Minnesota (PRWEB) November 17, 2015
Independent channel broker-dealer recruiter Jon Henschen's most recent commentary, published on ThinkAdvisor, "Stock Jocks Get Their Knocks at BDs,' discusses the changes he's seen since his early brokering days at Prudential Securities. The article begins by discussing broker dealer attitudes in the early 90s and how the regulatory environment impacts standard operating procedure.
Looking at FINRA requirements, Henschen observes that the regulatory agency is seeking to make advisors' test scores available on their public website as a means of weighing advisors performance. He continues by citing how industry data refutes this predictor, noting how social skills impact performance.
Henschen also observes that in the early 90s, transactional stock traders were the norm. Having $100,000 of production with $1 million to $3 million of client assets was quite common. In today's world of the fee-based model, making $100,000 on $1 million of client assets raises an immediate red flag. FINRA prefers the one percent mark, so $10 million of client assets should produce $100,000 of revenue. Those that record earnings well above the one percent threshold may find themselves in the regulatory crosshairs of both broker-dealers and FINRA, and potentially face accusations of churning, inappropriate investments and inappropriate risk levels.
Stock farmers are also discussed, those traders who purchase stocks and, based on fundamentals rather than charts, give the stocks ample time to grow then harvest the stock, planting new stocks in their place. Henschen notes that it is increasingly rare that he comes across advisors that farm stocks, as most of them have moved to transacting stocks in an advisory platform because what they earn is similar but carries far less risk of compliance issues.
While the transactional "active stock trader" is still alive, it is not faring well as fewer firms are open to churn-prone models and many firms that did cater to these models are now either closed or sold. John Thomas, Merrimac, Brookstone Securities and JHS Capital are but a few of the many firms that are no longer around.
Supporting his observations, Henschen provides data from David Alsup of Fishbowl Strategies, who explains that over-regulation has been killing equities-focused firms since 2008, with many of the shuttering firms flocking to investment banking and merger and acquisitions to escape retail regulations.
Henschen's review also features comments from securities attorney Jim Eccleston of Eccleston Law, who notes that given risk of regulatory and customer complaints, active stock traders are going the way of the dinosaur.
You can read the full article here.
Jon Henschen is President of Henschen & Associates, an independent broker dealer recruiting firm located in Marine on St. Croix, Minnesota. With more than 20 years of industry experience, Jon is a staunch advocate for independent financial advisors, and is widely sought after by both reps and broker dealers for his expertise and advice on independent broker dealer topics.