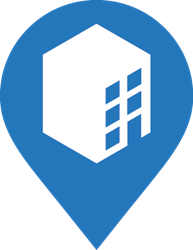 New York, NY (PRWEB) November 18, 2015
iFunding, America's largest commercial real estate crowdfunding platform, has repaid it's largest commercial loan to date for an investment in a $55M construction project for two Courtyard Marriott hotels and a major office building located in Stamford, Connecticut.
While iFunding has offered its investors multiple multi-million deals, this $55M deal is the largest commercial deal that has been repaid to date to the platform's community. The deal offered participants an opportunity to investment with a $1M mezzanine loan alongside a Forbes 50 Family Office. In addition, the real estate loan was repaid ahead of schedule.
"iFunding takes pride in offering its investors opportunities to participate in large commercial projects," William Skelley, iFunding Founder and CEO states, "By partnering with highly regarded organizations in the real estate industry, we are able to deliver the best investments for our investors. "
This was iFunding's second project in conjuncture with the family office, who to date has brought five deals to the iFunding real estate crowdfunding platform. Seaboard Properties was also involved as the project sponsor for the $55M project, they own and manage a diverse portfolio of high-quality, diverse commercial and residential properties.
About iFunding
iFunding is a leading real estate crowdfunding platform, facilitating debt and preferred equity fundraising for properties range from multi-family residences and condominium estates, to apartment towers, hotels and resorts, single-family homes, retail locations, malls, offices, mixed-use buildings, and more. iFunding provides opportunities for accredited investors to invest in institutional-quality real estate deals, with a minimum investment of just $5,000. The company oversees deals throughout their lifespan, providing extensive information and transparency to give investors insight and oversight into their investments. It also generates financing for multi-project funds, and partners with family offices to co-fund opportunities with its individual investors. We offer flexible financing terms to real estate developers. Visit http://www.ifunding.co for more information, or connect with us on LinkedIn at http://www.linkedin.com/company/innovational-funding, on Facebook at http://www.facebook.com/iFunding , or via @inno_funding on Twitter. The phone number for investor and operator inquiries is 844-367-4386.
iFunding Contact:
Leslie Cottle
Marketing
844-367-4386 ext.3
press(at)innovationalfunding(dot)com