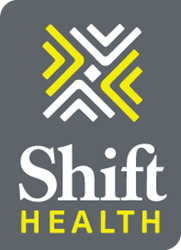 "The Boot Camp enabled the convergence of interests, expertise and perspectives upon which success in HIV vaccine development is predicated," said Ryan Wiley, PhD, president at Shift Health.
New York, NY (PRWEB) November 18, 2015
Fifty of the world's leading vaccine researchers and product development experts gathered in New York City for Product Development Boot Camp, a workshop shedding light on the complex process of turning scientific discoveries into useful innovations. The Boot Camp was co-hosted by healthcare strategy consultancy Shift Health and the Global HIV Vaccine Enterprise (the Enterprise).
Product development refers to the multifaceted, long-term, highly regulated process that brings promising new drugs, vaccines and medical devices from early research through clinical testing.
In fields such as HIV vaccine development, the high risk of failure makes it difficult for companies to lead this process. As a result, the responsibility for product development of candidate HIV vaccines has shifted to academic researchers, who often lack the required expertise and resources. This shift creates a need for partnership among governments, foundations, academic institutions, biotech and pharmaceutical companies.
"HIV vaccine development must be accelerated. The Boot Camp fostered greater understanding among partners to promote faster, more effective ways for researchers to advance their concepts to clinical trials," said William Snow, Director of the Enterprise Secretariat.
Participants included experts from six continents spanning government, academia, industry, foundations and the not-for-profit sector to discuss best practices and learn from the experience of other experts. Materials created for and during the workshop will become a lasting resource and a toolkit that will serve the HIV vaccine field and beyond.
The Boot Camp raised awareness of and built competencies in several key elements of product development, including pipeline and portfolio strategy, why and how to create a target product profile, approaches to translating vaccine candidates from bench to clinic, preparing for clinical trial risks and outcomes, and best practices in product development partnerships.
"Over the past decade, the HIV vaccine development arena has advanced a number of successful partnerships," said Ryan Wiley, PhD, president at Shift Health.
"Through all of these partnerships, one theme consistently holds true: researchers, funders, industry and community stakeholders—whose respective expertise, resources and license are critical to product development success—share a common aspiration to improve health and wellbeing. The Boot Camp enabled the convergence of interests, expertise and perspectives upon which success in HIV vaccine development is predicated," said Dr. Wiley.
The co-hosts will disseminate materials so that others in HIV vaccine research—and beyond—may continue to benefit from the discussions, resources and toolkits. Additional information and updates can be found at http://www.vaccineenterprise.org/product-development-bootcamp.
ABOUT SHIFT HEALTH
Shift Health is a healthcare strategy consultancy devoted exclusively to healthcare and life sciences. We work with government, academia, industry, the not-for-profit sector and healthcare providers to amplify healthcare and research leadership, advance global health innovation and achieve eminence in healthcare markets worldwide.
The measure of our success is evident in some of our proudest achievements: leveraging over $1 billion in public and private sector financing for our clients; working with most of the world's ten largest biopharmaceutical companies; and driving more than 50 healthcare and innovation partnerships globally. Every member of the Shift Health team started as a health and life sciences researcher and possesses the unique ability to couple scientific and clinical depth with business and management acumen. Our expertise across the HealthSphere has shifted thinking about healthcare in more than 40 countries in North America, Europe, Latin America, Southeast Asia, Africa and the Middle East. http://www.shifthealth.com
ABOUT THE GLOBAL HIV VACCINE ENTERPRISE
The Global HIV Vaccine Enterprise (Enterprise) is a voluntary alliance of independent organizations collaborating to accelerate development of a safe and effective HIV vaccine. The Enterprise furthers its mission by catalyzing field-wide problem solving; framing and addressing challenges and bottlenecks; engaging and connecting stakeholders to establish priorities and advance cooperation globally; communicating progress and facilitating information sharing; and fostering capacity-building in basic and applied research, product design and development, clinical and regulatory capability and assuring the engagement of top scientists to solve this difficult and important public health challenge.
The Enterprise, working in concert with key stakeholders, is uniquely global, in seeking to align resources and work to optimize HIV vaccine research and development worldwide to meet the continuing and great need for a protective vaccine against HIV/AIDS.
http://www.vaccineenterprise.org/