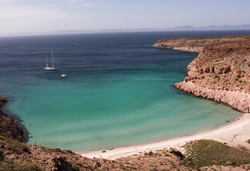 "This joint venture is the best possible response to Mexico's growing water and wastewater needs''.
New York, NY (PRWEB) November 18, 2015
RWL Water, a global leader in water, wastewater and reuse solutions and Química Apollo, one of the leading Mexican companies in chemical treatment services to the oil and gas, power and general industries, are pleased to announce the creation of a joint venture in Mexico.
The joint venture, named RWL Water Mexico, will be dedicated to helping industrial clients address their water and wastewater needs, secure their long-term water supply requirements, meet increasingly stringent environmental regulations, reduce their water footprint and optimize their cost base.
The joint venture will rely upon Química Apollo's chemical treatment expertise, market knowledge and extensive service organization, and RWL Water's comprehensive technology solutions portfolio and global references.
''We are very excited to work with Química Apollo in Mexico to provide the best possible solutions to the industry'' stated Henry Charrabé, RWL Water President and CEO. ''Both companies are very complementary, and strong innovators. The right combination of technology and chemistry supported by an expert and extensive network of technicians will ensure that the best possible solution is proposed to our industrial customers.''
''We have been working with RWL Water for some time now'' said Constantin Galanis, Química Apollo's President and CEO. ''I am confident that our joint venture is the best possible response to Mexico's growing water and wastewater needs''.
Following the successful award of the San Quintin desalination Build Own Transfer to RWL Water by the state of Baja California, this joint venture is another step in RWL Water's expansion in Mexico and Latin America, and confirms the Company's ambition to excel as a global leader in the water industry in the middle market.
About RWL Water
Founded by Ronald S. Lauder, RWL Water was established with a vision to become the leading global water, wastewater, and reuse solutions provider in the middle market. The Company offers global solutions for desalination, water, wastewater, waste-to-energy, recovery & reuse, and food & beverage processing. RWL Water provides leading-edge sustainable water, wastewater, and reuse solutions by deploying its internationally experienced and highly responsive team, dedicated to achieving clients' economic and operational goals. The Company has designed plants on all seven continents to help industrial and municipal clients treat their complex water and wastewater effluents in affordable, energy efficient ways. With more than 7,000 sites installed in over 70 countries around the world, RWL Water has a reputation for innovative engineering and fast deployment.