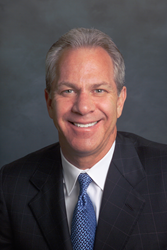 St. Louis, MO (PRWEB) November 17, 2015
MedAware Solutions, Inc., a mHealth, teleHealth innovator unifying care coordination across settings of healthcare, today announced that Dr. Richard A. Chaifetz has joined its MedAware Advisory Board. Dr. Chaifetz is the Founder and Chairman of Chaifetz Group, a private investment firm that partners with carefully selected entrepreneurs, business owners, and management teams to build and grow game changing businesses. Dr. Chaifetz has more than three decades of experience advising and investing in public and private companies, and is uniquely qualified to guide businesses such as MedAware. Dr. Chaifetz founded ComPsych Corporation in 1984 and is its Chairman and CEO. ComPsych is the world's largest provider of Employee Assistance Programs (EAP) and the leading provider of fully integrated EAP, behavioral health, work-life, wellness, and outsourced HR solutions. ComPsych provides services to more than 78 million individuals and 29,000 organizations ranging from the Fortune 500 to small public and private companies as well as government entities across 130 countries.
"My interest in MedAware is based upon the tremendous opportunity that I see to transform the healthcare communication experience by leveraging its highly innovative platform," said Dr. Richard Chaifetz. "I look forward to applying our expertise and helping MedAware position itself as a leader in the next wave of healthcare technology solutions."
MedAware launched its mViva™ Solution from a situational awareness platform developed for and used by Special Operations teams in the next generation battlefield. The HIPAA-compliant, mobile offering enables intuitive, real-time and secure collaboration for all stakeholders across settings of care to reduce costs, extend coverage and enhance outcomes.
"We are honored to have Dr. Chaifetz join our MedAware Advisory Board alongside an incredibly accomplished group of individuals including Bruce Gewertz, MD, Surgeon-in-Chief, Vice-Dean of Academic Affairs of Cedars-Sinai Health System and Tommy Thompson, 42nd Governor of Wisconsin and Former Secretary of Health & Human Services, to name a few," said Jeff Garibaldi, President & CEO of MedAware Solutions. "We are excited to take this first step towards a long-term partnership with Chaifetz Group to fuel our mission."
The advisory board is chaired by MedAware's Chief Medical Officer, Thomas Zink, MD, who has over three decades of experience in leading innovative change in health system quality improvement and public health policy. Doctor Zink is an Associate Professor of Biosecurity at Saint Louis University; was the founding Medical Director of Express Scripts during its inception; the inaugural Chief Medical Officer of Emergent BioSolutions during its NYSE IPO; the Medical Director taking Sanus Health Plan to IPO as GenCare, among other national leadership roles at GlaxoSmithKline Vaccines and Prudential Healthcare.
"We look forward to engaging Dr. Chaifetz's great depth of experience and connections within healthcare and the business community," said Dr. Thomas Zink. "It is through this sort of collaboration that MedAware can energize the patient-clinician relationship to transform and promote healthcare value for all stakeholders."
About MedAware Solutions
MedAware Solutions seamlessly connects care teams, patients and family to overcome the inherent challenges of care coordination and knowledge sharing across settings of care. Based upon a platform for the Special Operations Teams, our solution instantly turns any smart phone or tablet into a Unified Healthcare Collaboration Tool empowering patient-centric messaging and live teleHealth sessions. Our customers are excited by the opportunity to extend the reach and impact care providers; lower avoidable readmissions; manage chronic disease; enhance population health; and engage healthcare consumers. For more information, please visit http://www.medawaresolutions.com.
About Chaifetz Group
Chaifetz Group is a Chicago based private investment firm that partners with carefully selected entrepreneurs, business owners and management teams to accelerate growth as well as complete acquisitions and recapitalizations of world-class businesses throughout North America. Chaifetz Group invests the private capital of its founder, experienced entrepreneur and investor, Dr. Richard A. Chaifetz. Unlike traditional investment funds, it executes its strategies in private equity, growth and venture capital, real estate, and public securities in an integrated manner. Additionally, its significant and permanent capital base facilitates long-term thinking, creative transaction structures, and complete alignment with our partners.
For more information, please visit http://www.chaifetzgroup.com.
This press release may contain forward-looking statements within the meaning of the federal securities laws, which may involve risks and uncertainties that could cause actual results to differ materially from the forward-looking statements. Forward-looking statements are typically identified by the use of terms including "believe," "project," "may," "will," "expect," "anticipate," "estimate," and similar words. The reader should be informed that our actual results could differ from those contained in any forward-looking statements due to a number of factors including increased competition, changes in the economic climate, levels of capital funding, business conditions in the marketplace, changes in availability of permits, licenses of Company contractors, legislative regulation changes and delays on contracts, among others.