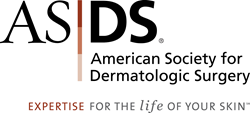 Rolling Meadows, Ill. (PRWEB) November 17, 2015
The American Society for Dermatologic Surgery has awarded a total of $96,000 to 10 new clinical research projects through its Cutting Edge Research Grant program.
This year's research projects will focus on topics ranging from examining the effectiveness of specific lasers on surgical/traumatic scars to a study of whether certain pre-operative methods improve the functional status of patients undergoing Mohs surgery for non-melanoma skin cancer.
"These grants play a vital role in allowing ASDS to remain at the forefront of innovation and leadership in dermatologic surgery," said ASDS President Naomi Lawrence, M.D. "The research that the CERG program empowers continues to yield findings that make a difference for our specialty."
The Society's Cutting Edge Research Grant program – which unites education and innovation to encourage clinical research and the transfer of new technologies from the research setting to surgical practice – has awarded more than $1 million in clinical research funding since 2000.
This year's recipients and their research projects include:

Jerry D. Brewer, M.D. (Mayo Clinical Research, Rochester, Minn.): A Phase II Randomized Controlled Trial of Educational Modification Sessions and Sunless Tanner as a Method of Reducing the Incidence of Tanning Bed Use in Young Adults.
Pooja Chitgopeker, MBChB (University of Iowa Department of Dermatology): 1550-nm Non-Ablative Laser vs. Ablative 10,600-nm Carbon Dioxide Fractional Laser in the Treatment of Surgical and Traumatic Scars: A Comparison Study on Efficacy, Treatment Regimen and Cost.
Conroy Chow, M.D. (University of California, San Francisco): Prospective Evaluation of Complications in Dermatologic Surgery Associated with Hypertension.
Ian A. Maher, M.D. (Saint Louis University): Examining Body Image Concerns in Patients with Head and Neck Skin Cancer as well as Mohs Micrographic Surgery's Role in Improving Body Image.
Emily Newsom, M.D. (Memorial Sloan Kettering Cancer Center/Weill Cornell Medical College, New York, N.Y.): Modernizing the Mohs Consultation: Instituting a Video Module for Improved Patient Counseling and Satisfaction.
Bichchau (Michelle) Thi Nguyen, M.D. (Tufts Medical Center, Boston): Preoperative Acetaminophen and Carbohydrate Loading to Reduce Pain and Improve Functional Status in Patients Undergoing Mohs Micrographic Surgery for Non-Melanoma Skin Cancers.
Jill S. Waibel, M.D. (Miami Dermatology and Laser Institute): Repigmentation of Hypopigmentation: Fractional Laser vs. Laser Assisted Delivery of Bimatoprost vs. Novel Epidermal Melanocyte Harvesting System.
Douglas Wu, M.D. (Cosmetic Laser Dermatology, San Diego): A Randomized Evaluator-blind Trial Comparing Microfocused Ultrasound with Subsurface Monopolar Radiofrequency for Lifting and Tightening of the Neck.
Ashley Wysong, M.D. (University of Southern California): Integration of Patient Satisfaction, Functional Status and Quality of life in Determining Appropriateness of Skin Cancer Treatment in Elderly Patients.
Yaohui Gloria Xu, M.D., Ph.D. (University of Wisconsin-Madison): Histologic Evaluation of Cutaneous SCC Debulk Specimens Prior to Mohs Micrographic Surgery and Its Influence on SCC Staging.
About ASDS
The American Society for Dermatologic Surgery is the largest specialty organization exclusively representing dermatologic surgeons who have unique training and experience to treat the health, function and beauty of your skin. ASDS members are pioneers in the field. Many are involved in the clinical studies that bring popular treatments to revitalize skin and fill and diminish wrinkles to the forefront. Their work has helped create and enhance many of the devices that remove blemishes, hair and fat, and tighten skin. Dermatologic surgeons also are experts in skin cancer prevention, detection and treatment. As the incidence of skin cancer rises, dermatologic surgeons are committed to taking steps to minimize the life-threatening effects of this disease. For more information, visit asds.net.
Follow us:
Website: asds.net
Follow ASDS on Twitter: twitter.com/ASDSSkinExperts
Become a fan of ASDS on Facebook: facebook.com/ASDSSkinExperts
Locate a dermatologic surgeon in your area: asds.net/findadermatologist.aspx
Contact:
Jay Schwab
Communications Manager
American Society for Dermatologic Surgery
jschwab(at)asds.net
847-956-9143