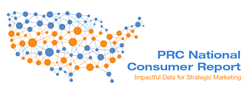 Hospitals need to understand these shifting consumer behaviors if they want to stand out among the noise and differentiate themselves from rising retail competition
OMAHA, Nebraska (PRWEB) November 17, 2015
Consumer choice is changing healthcare and making the marketplace more competitive than ever. So how do consumers across the country feel about healthcare – where are they getting their information and what factors impact their decisions?
Professional Research Consultants, Inc., (PRC), a national leader in healthcare market research, just released the results of its annual National Consumer Study which surveyed more than 1,000 households across the United States in an effort to better understand how consumers are making healthcare decisions and forming perceptions about hospitals and services.
"This year's results show that more and more, people are cost conscious, even going so far as to avoid medical treatment due to concerns over price," said Keith Schneider, Director of Consumer and Brand Studies for PRC.
Not only are they worried about cost, but they're also becoming more discerning and price shopping before selecting a healthcare product or service.

Nearly 1 in 4 people have chosen NOT to receive medical care because of the cost.
Price shopping is a growing trend, with 13 percent of consumers saying they are price shopping and that cost impacts their choice of service.
The study has also revealed that consumers are increasingly relying on third parties, whether friends, family or the Internet, to research and make healthcare decisions.

Eighty-seven percent of respondents said they use the Internet to research a diagnosis or condition.
Thirty-four percent of consumers still get the majority of their healthcare information from friends and relatives but the Internet is trending upward and could be consumers' No. 1 source for healthcare information in the coming years.
As quick-care clinics in retail locations expand, the competitive healthcare landscape is becoming even more crowded, and brand loyalty is on the decline.

Healthcare has gone retail, with 17 percent of consumers using clinics located in Walgreens, Walmart, CVS or local grocery stores to meet their healthcare needs.
Healthcare advertising awareness has increased to 64 percent; yet having a preferred hospital is on the decline (73 percent this year compared to 83 percent in 2012).
Schneider adds, "Consumers are turning to the Internet to research symptoms, seek diagnoses and review quality ratings and they're price shopping more. Hospitals need to understand these shifting consumer behaviors if they want to stand out among the noise and differentiate themselves from rising retail competition."
To read the full report or to sign up for future studies from PRC, visit http://www.prccustomresearch.com.
About PRC
Professional Research Consultants, Inc. (PRC) brings excellence to healthcare through custom market research. It remains the largest privately held market research firm dedicated solely to the healthcare industry. In addition to being a certified vendor for government-mandated CAHPS surveys, PRC provides custom research services that measure community perceptions, brand positions, patient experience, physician alignment and engagement and employee engagement. PRC also conducts community health needs assessments in accordance with IRS guidelines. PRC was founded in 1980 and is headquartered in Omaha, Nebraska.