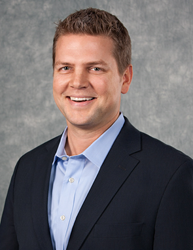 I'm eager to take back control of my customers' loan process to ensure their needs are best met.
LOMBARD, ILL (PRWEB) November 17, 2015
1st Advantage Mortgage, a Draper and Kramer company, one of the top 100 Mortgage Bankers in America, announced Bob Carr has joined the company as Senior Mortgage Originator in the company headquarters located in Lombard, Illinois. Carr has been a top producing mortgage originator for more than a decade.
Prior to 1st Advantage Mortgage, Carr was a Vice President of Mortgage Lending at one of the nation's 10 largest retail mortgage lenders. He has consistently been ranked throughout his career as a top 1% originator in America by Mortgage Executive Magazine.
"Joining 1st Advantage gives me the opportunity to rebrand myself in the industry and be a bigger part of a growing organization. I'm eager to take back control of my customers' loan process to ensure their needs are best met," said Carr.
Carr is hyper-focused on providing his clients with an optimal customer experience. His main objective with his borrowers is to make them feel comfortable with the mortgage process and timeline, while providing continuous education. The more clients know what to expect, the more focused and enthusiastic they are about obtaining financing.
"We're excited to have Bob join our growing team. He has an outstanding reputation and is the type of loan officer we strive to hire here at 1AM," said John Elias, President of 1st Advantage Mortgage. "Bob is honest, has a great deal of integrity and is truly just a nice guy. He has the drive and determination to achieve even greater success with our business model. I can't wait to see his career thrive here, and I'm committed to helping him succeed."
###
About 1st Advantage Mortgage
1st Advantage Mortgage is the residential mortgage division of Draper and Kramer, one of the country's premiere full-service real estate and financial firms. Arthur W. Draper and Adolph F. Kramer founded Draper and Kramer in 1893, and today the firm is a vertically integrated property and financial services company. Headquartered in Chicago, Draper and Kramer has the capability to serve its clients nationwide.
With 20 branch locations nationally, 1st Advantage Mortgage has approximately 300 employees. The company has been named one of the Top Mortgage Lenders in America by Scotsman Guide Magazine and one of the 50 Best Companies to work for by Mortgage Executive Magazine, all while maintaining an A+ BBB rating and 98% Customer Satisfaction. Visit http://www.1amllc.com to learn more about 1st Advantage Mortgage.