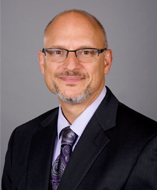 Entomo solves big channel management challenges, and their customers love their product, the support, and the value it brings to their organizations.
Seattle, WA (PRWEB) November 17, 2015
Entomo, Inc., a leading provider of channel revenue management software and services, today announced that Customer Relationship Management (CRM) pioneer Jim Goldfinger has been elected to the company's board as an independent director. Jim brings nearly 30 years of experience in various executive positions in the enterprise software industry. Jim's experience includes stints at SAP, where he founded and led the Customer Value Network community for SAP's CRM solution, and PeopleSoft, where he served as the VP of CRM Strategy. Jim currently serves as VP of Client Value Networks and Strategic Partnerships at HighPoint Solutions, LLC.
"Jim is a pioneer in customer-facing software and we're excited to welcome him to Entomo," said Sanjoy Chatterji, founder and CEO, Entomo. "We believe his industry expertise, especially in strategic business development and revenue maximization will be extremely valuable as Entomo continues to expand its channel revenue management footprint worldwide."
"I'm tremendously excited to be part of the Entomo leadership team," said Goldfinger. "Entomo solves big channel management challenges, and their customers love their product, the support, and the value it brings to their organizations. I look forward to adding additional strategic perspective to help accelerate growth."
"I have firsthand knowledge of Jim's deep experience and impact on the CRM industry, including his unwavering commitment to customer success," said Paul Greenberg, author, CRM at the Speed of Light. "I also know that the complete CRM story often includes management of indirect channels to round out core CRM capabilities. I have no doubt that Jim's expertise will be invaluable to both Entomo and their customers."
Jim also previously held executive and leadership positions at various software startups including Xchange, Inc. and Clarify.
About Entomo
Entomo is a leading provider of turnkey cloud-based channel management software and services. We help businesses effectively manage distribution channel complexity to maximize revenue, reduce costs, improve partner performance and collaboration and ensure compliance at all levels. Entomo's SmartHub® is the industry's most flexible, scalable, and comprehensive enterprise channel management platform, enabling automation and simplification of all channel-related workflows and processes, and seamlessly integrates with leading ERP and CRM systems. Entomo is SSAE16-compliant and supports the channel management activities for global enterprises including Broadcom Corporation, Dolby Labs, Elo Touch Solutions, Keysight Technologies, Kingston Technology, Microsemi Corporation, OCZ Storage Solutions, Qorvo Inc., and Targus International. Entomo is privately held and headquartered in Bellevue, Washington, with offices in the Silicon Valley, Asia, and Europe.