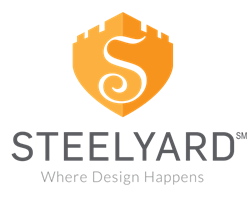 "We are thrilled to partner with Architectural Digest to bring our design community exciting content specifically curated for design professionals."
Tampa Bay, Fla. (PRWEB) November 17, 2015
Architectural Digest, the world's international design authority, and Steelyard today announced their collaborative commitment to deliver premium content to the professional design community. Steelyard (formerly TODL) recently relaunched its upgraded design commerce platform under a new brand. Archdigest.com recently re-launched as well with both expanded and new channels dedicated to shopping, decorating sources, renovation, and design in all forms.
Beginning in January 2016, Steelyard's members will have access to syndicated articles from archdigest.com—timely information and industry insights specifically curated for design professionals, including trends, thought-provoking interviews, curated design inspiration, innovative features—as well as special trade promotions from Architectural Digest's advertising partners.
"At Steelyard, we constantly strive to improve the business of design through innovations in technology, industry connections, and the latest information," said Steelyard founder Stacey Tiveron. "Working with Architectural Digest delivers all three. We are thrilled to partner with Architectural Digest to bring our design community exciting content specifically curated for design professionals, and to work with the brand's integrated marketing team to provide our audience access to fantastic brands for projects."
Steelyard's newly released Internet and mobile technology platform is designed to combine easy-to-use design features, client project data, and designer preferences with advanced data and behavior analytics to provide the trade industry's most advanced platform for enabling and measuring professional commerce.
About Architectural Digest
Architectural Digest is the international authority in design and architecture. AD provides exclusive access to the world's most beautiful homes and the fascinating people who live in them, bringing its audience a wealth of information on architecture and interior design, art and antiques, travel destinations, and extraordinary products; its AD100 list of top architects and designers is one of the industry's most relied-upon indexes of talent. Every day Architectural Digest inspires millions of affluent readers to redesign and refresh their lives through a multiplatform presence that includes print and digital editions, social media, signature events, and its website, archdigest.com.
About Steelyard
Steelyard is an 18-year-old company that is a pioneer in leveraging technology to power design-industry commerce. Our online and mobile platform connects professional designers with compelling brands - blending inspiration and efficiency to create the commercial and residential design industry's premier online marketplace. For more information, please visit us at w ww.SteelyardAccess.com or connect with us on LinkedIn.
###