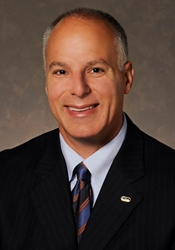 Denver, Colo. (PRWEB) November 18, 2015
Gregory J. Anton (founding partner and CEO of Anton Collins Mitchell LLP) was as Chairman of the EPIC Board at its 6th Annual Business Leaders Dinner on November 12, 2015. The dinner is a celebration of Colorado's commitment to early childhood care and education and included the presentation of the inaugural EPIC award to Sam and Nancy Gary for lifetime commitment to early childhood care and education in Colorado.
"Through Greg's leadership, EPIC will continue to grow as a business organization committed to the investment in early childhood," said Brad Busse, out-going Chair of EPIC's Board. In addition to Anton's commitment to EPIC, he also served as a Governor's appointee to the Early Childhood Leadership Commission.
Anton is a founding partner of Anton Collins Mitchell LLP, (ACM) a Denver, Colorado based CPA firm with offices in Boulder, Denver and Greeley. Greg Anton, CPA, CGMA, former AICPA Chairman of the Board of Directors, was the recipient of the Institute's 2015 Gold Medal Award for Distinguished Service. The Gold Medal Award is the highest award granted by the AICPA.
Anton follows Brad Busse as EPIC board chair. "Brad has been a leading advocate for early childhood investment in Colorado. As the inaugural EPIC board chair, Brad has been instrumental in developing EPIC as the primary business advocacy organization supporting early childhood." says Gloria Higgins, EPIC's President.
EPIC is a coalition of business leaders, nonprofits and foundations that are committed to making early childhood care, education, health, and parenting among the highest priorities of Colorado's public and private investments. Its mission is to harness the capital of Colorado's business sector to ensure that all children develop into healthy, educated and productive residents. To learn more about EPIC visit http://www.coloradoepic.org