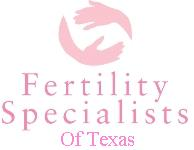 "It is important that patients understand that a single-embryo transfer sharply decreases the risk of having multiples and thus decreases chances of premature birth." -- Dr. Rebecca Chilvers, Fertility Specialists of Texas
Frisco, Texas (PRWEB) November 17, 2015
Dallas/Fort Worth-based Fertility Specialists of Texas has chosen November 17, World Prematurity Day, to reiterate the importance of single-embryo transfers for indicated candidates considering IVF treatment. For decades, many fertility clinics have transferred multiple embryos during an IVF cycle, even in younger patients, to increase the odds of pregnancy. This practice has resulted in many twin, triplet and even higher-order multiple births.
According to The March of Dimes, more than 50 percent of twins, 90 percent of triplets and virtually all quadruplets and higher-order multiples are born preterm, or before the 37th week of pregnancy, often necessitating costly NICU stays. It is because of these statistics that, in recent years, some fertility clinics have begun to encourage a single-embryo transfer during IVF cycles.
"Prematurity is the main risk to babies from twin and triplet births, and the consequences of an early birth vary from minor to life-threatening," says Dr. Rebecca Chilvers, Physician at Fertility Specialists of Texas. "It is important that patients understand that a single-embryo transfer sharply decreases the risk of having multiples and thus decreases chances of premature birth."
"I am passionate about this for my patients as I have a son who was born more than two months early," says Chilvers. "Though he was spontaneously conceived and was a singleton, he had to stay in the NICU for five weeks. I am grateful he is developing very well, but I know that other parents of multiples may not be as fortunate. I would like to lessen the risks of prematurity in my patients' pregnancies and increase the chances that they will have a healthy baby that will be able to go home with them soon after delivery."
Fertility Specialists of Texas encourages families that are considering using Assisted Reproductive Technologies to partner with clinics that routinely offer single-embryo transfers.
World Prematurity Day was established in 2009 by the European Foundation for the Care of Newborn Infants (EFCNI). It is also championed by The March of Dimes, the African organization "LittleBigSouls" and Australia's National Premmie Foundation.
For more information about the importance of single-embryo IVF transfers, please visit http://www.fertilitytexas.com. For more information about World Prematurity Day, visit http://www.marchofdimes.org.
About Fertility Specialists of Texas
Fertility Specialists of Texas is considered to be a leader in the field of reproductive medicine in the Dallas/Fort Worth area, with offices in Dallas, Frisco and Grapevine, as well as in Tyler, Texas. The practice specializes in IVF, donor egg IVF, LGBT-friendly treatments, egg/sperm freezing, tubal reversal and family balancing.
Fertility Specialists of Texas has a reputation for success, both in quality-of-care and in pregnancy and live birth rates. According to the most recent Society for Reproductive Technology (SART) 2013 data, Fertility Specialists of Texas has one of the highest IVF success rates in the state of Texas and is above the national average. http://www.fertilitytexas.com