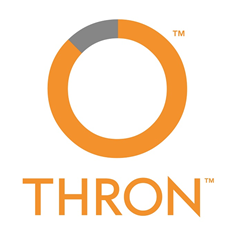 THRON functions according to the same principles of the human brain: through what people read, look at and listen to, THRON understands their interests - Nicola Meneghello, CEO & Founder THRON
(PRWEB UK) 18 November 2015
THRON, the Italian software company that has won over customers such as Valentino, Canon, Generali, GSK and RTL 102.5 and recently opened its offices in London, announces the new release of THRON 5.0.
Companies today are entering a new era of digital transformation in order to integrate and improve the customer experience. As technology becomes a permanent fixture in all aspects of everyday life, brands are being required to 'rethink' their digital strategies to optimize and integrate customer touch points. Among the challenges of digital transformation, is the need for a single source solution of content management that allows brands control their communication across all digital channels and engage with their customers in a personalized way.
THRON is a next generation DAM solution that enables brands to understand their users and deliver real-time targeted content communication to significantly increase engagement, interaction and retention. THRON empowers brands to implement a data-driven digital communication strategy.
THRON centralizes assets, preventing duplication and offers total control over content, improving operational efficiency. With THRON's semantic and behavioral intelligence engines, the platform interprets user interests based on content usage and consistently improves content targets. The platform enables brands to distribute relevant and personalized content for a successful omnichannel experience. Key features of the latest release include:

Content Enrichment – enrichment of content via a semantic engine that 'reads and understands' all assets: audio, images, video, and other using TAGs and metadata.
Content Distribution – seamless integration, full-scale management and control of the distribution process of content communication in an omnichannel environment.
Content Intelligence & Analysis – track performance of user behaviour & usage to deliver relevant content to targeted users.
"THRON 5.0 functions according to the same principles of the human brain", explains Nicola Meneghello, CEO & Founder of THRON. "Through what people read, look at and listen to, THRON understands their interests, what their preferred devices are and how they are used. Thanks to its powerful intelligence engine, the platform recognizes, tags and classifies content topics and users to determine their interests accordingly. This process requires a tremendous amount elaboration of real-time data, where THRON transforms Big Data into 'Smart Data', enabling our clients to deliver content that is most relative to their users".
THRON is a complete solution offering its customers ways to simplify content management processes, reduce costs and improve time to market to quickly deploy new communication channels, applications and strategies. The platform aims to help brands move away from traditional concept of file archiving and drive them closer to digital transformation, allowing brands to understand and leverage data and deliver customized experiences.
The THRON 5.0 release also includes the launch of the mobile app, as well as Marketplace, an online store where different connectors and plugins are available for connecting the platform to other corporate systems such as Content Management System (CMS) or Customer Relationship Management (CRM) simply and quickly.
# # #
About THRON
THRON is the next generation DAM solution that enables brands to understand their users and deliver real-time targeted content communication to significantly increase engagement, interaction and retention.
THRON maximizes the value of content. The THRON platform centralizes content, removes duplication and gives brands full-scale control in order to increase operational efficiency. THRON leverages its behavioral and semantic intelligence engine to understand user interests and content targets. The platform delivers relevant and personalized content communication in real-time across every channel.
With offices in London, Milan and Padua, THRON's clients include Valentino, Canon, GlaxoSmithKlien, MSC Cruises, RTL 102.5 Radio, Eataly, Generali, Furla, Levissima, Brunello Cucinelli, AC Fiorentina, Geox, Thun, Unieuro, Armando Testa, among others.