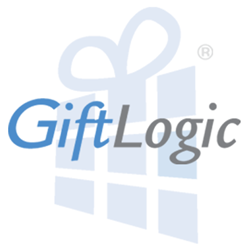 Switching to GiftLogic's compact receipt format could save retailers a lot of money.
Englewood, FL (PRWEB) April 17, 2016
GiftLogic recently created a new, compact receipt format designed to provide greater savings in paper and money. A representative from GiftLogic detailed the numbers, explaining how the company's compact receipt format can translate into thousands of dollars in savings over time.
"Currently, Sam's Club sells a box of standard thermal receipt rolls for $1.87 per roll out the door," he said. "These rolls are 190 feet in length. Stores using a standard receipt format with header and footer logos can print about 235 receipts per roll at a cost of 0.79 cents per receipt. Without logos, they can print roughly 366 receipts per roll at a cost of 0.51 cents per receipt."
While each standard receipt costs just a fraction of a penny in paper, the GiftLogic representative noted that the typical receipt printer in a big box store goes through more than 10,000 rolls of paper over its 10-15 year life-cycle. "That's $18,700 worth of receipt paper at stake," they said. "All those fractions of pennies add up."
According to the representative, GiftLogic's point of sale system has been saving retailers about 11 to 20 percent in receipt paper costs all along due to a smaller receipt length. GiftLogic's new version with Compact Receipt allows for even greater savings than its previous versions. "We can print more labels per roll, thereby reducing the retailer's per receipt costs."
GiftLogic's compact receipts can measure 160 mm for receipts with logos and 68 mm for those without. "GiftLogic can print 361 compact receipts complete with logos per roll at a savings of 34.9 percent over standard receipts," they said. "And we can print a whopping 851 compact receipts without logos per roll at a savings of 56.9 percent."
The bottom line: Switching to GiftLogic's compact receipt format could save retailers a lot of money over the lifetime of their receipt printers.
About GiftLogic
GiftLogic is a complete point-of-sale system and cash register program designed for smaller retailers. It brings big box retail POS features such as credit card processing, inventory management, volume discounts, gift receipts, and layaway to the independent shop owner.