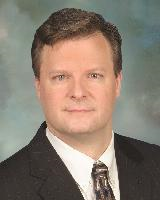 New York, NY (PRWEB) November 17, 2015
Grassi & Co. is proud to announce that Ronald L. Honka will be joining Grassi & Co. as an Audit Partner in the Financial Services group based out of the Manhattan office.
Ron has more than 24 years of diversified experience in auditing, consulting, and due diligence across a variety of industries and specializes in the asset management/alternative investments industry. Over the last 15 years, he has served a variety of financial services entities, including on and off-shore investment partnerships, commodity pool operators, fund of funds, master-feeders, registered investment advisors, private equity firms, venture capital firms and broker dealers.
Ron's clients range from single fund start-ups to multi-billion dollar, multi-fund complexes. As a result, he also has extensive knowledge and experience dealing with a diverse group of financial instruments, including, but not limited to, Private Investments in Public Entities (PIPEs), structured products, collateralized loans, distressed debt, trade claims, bank debt, life settlement, futures, real estate, and public and private equities. His clients range from single fund start-ups to multi-billion dollar, multi-fund complexes.
His previous positions at Big 4 and national firms, where he focused on asset management including registered investment companies, international law firms, retail distribution and manufacturing, government, advertising, biotech and life sciences make Ron the ideal candidate to help clients navigate through the complexities of the highly regulated Financial Services Industry.
"Ron's areas of expertise, particularly in the Financial Services Industry and hedge funds, make him a true asset to Grassi & Co.," said Managing Partner and CEO Louis C. Grassi, CPA, CFE. "We have an extremely strong New York City presence and I am more confident than ever that by expanding our talent pool with great additions like Ron, we will reach our goal of doubling the size of the firm within five years."
Ron is a graduate of Syracuse University and is a member of the American Institute of Certified Public Accountants and New York State Society of Certified Public Accountants.
###
About Grassi & Co.: Grassi & Co., the 73rd largest firms in the U.S., is a premier professional service organization specializing in accounting, auditing, tax, technology, and business consulting services. Grassi & Co. has offices in Manhattan, Long Island and Rockland County, NY as well as internationally through its association with Moore Stephens International. Grassi & Co. specializes in professional services for the Not-for-Profit, Construction, Architecture & Engineering, Financial Services, Life Sciences, Manufacturing & Distribution, Retail, Technology, Media & Telecommunication, Transportation and Healthcare industries, among others.