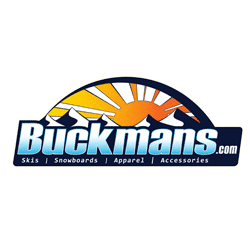 Pottstown, PA (PRWEB) November 18, 2015
Buckmans.com is excited to announce the launch of the Team Buckman's Challenge. Buckmans.com is looking for families or individuals who are so passionate about skiing and snowboarding that they are willing to become the eyes and ears of Buckman's Nation. Ten families, couples or individuals will be chosen to compete for a chance to win $1000 in gift cards.
"Since as a company our culture is all about families spending time together having fun in the sport we love, we want to challenge families to tell us why we should choose them to be a part of our very first Buckman's Team Challenge," states Jeff Buckman, president of Buckmans.com.
In order to enter the contest, Buckmans.com is calling for video submissions. One needs to submit a video telling Buckmans.com why they should be chosen to become part of Team Buckmans. All video submissions should be submitted via Buckmans.com Facebook and should be submitted by 11/23/2015. Alternative route of submission would be to email the video to facebook(at)buckmans.com. The full contest rules and submission guidelines are located here.
Buckmans.com is family owned and operated ski and snowboard shop with six retail locations in Eastern Pennsylvania.