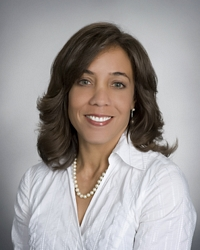 Carita has been invaluable in designing all of the GRACE websites and building out our social media
Southlake, Texas (PRWEB) November 19, 2015
i5 web works co-owner Carita Weaver recently received the Angel of GRACE Award during the 12th Annual GRACE Gala on October 10 at the Irving Convention Center at Las Colinas. The Grapevine Relief And Community Exchange, known as GRACE, annually grants the Angel of GRACE Award to a person or organization that exemplifies GRACE's mission of stewardship, compassion and guidance toward self-sufficiency.
Weaver has supported the Grapevine, Texas based nonprofit relief agency for several years. GRACE provides food, clothing, financial assistance, and other vital necessities to people who are struggling with a limited income or recent emergency. Weaver has served on GRACE's Board of Directors since 2010 and currently serves as Vice President of the Facilities and Technology committee, guiding a strategic planning board, in addition to serving on the Resale committee. She helps GRACE stay engaged with the community it serves by offering her expertise in marketing, social media strategy, and web design.
"Carita has been invaluable in designing all of the GRACE websites and building out our social media," states GRACE Director of Development, Mark Woolverton, noting her involvement with the recent design of the GRACE Gala website and successful strategy for the live-streaming social media board screens displayed at the gala event. "We saw 90,000 impressions that night alone."
GRACE will soon expand its brand through opening an additional location, a third resale store in Euless, Texas, and Weaver will once again be instrumental in GRACE's online presence through designing the website for the new store. She will also assist the nonprofit in redesigning the appearance of its main website in the coming months.
Active in other community organizations as well, Weaver's frequent volunteerism has been recognized through numerous awards in recent years from the Chambers of Commerce in Colleyville, Keller, and Southlake.
About i5 web works
i5 web works provides search engine optimization, Internet marketing, social media, domain registration, and comprehensive site management programs that include website design, maintenance and hosting. The company serves clients in a broad range of industries from its headquarters in the Dallas Fort Worth area. i5 web works understands the application of Internet marketing services, pay per click advertising, search engine optimization, and social media for both business-to-business and business-to-consumer purposes. Celebrating its 14th anniversary in 2015, i5 web works has the experience and ability to execute these programs. Co-owners Michael Burns and Carita Weaver take their tagline to heart: "Be Found!™"