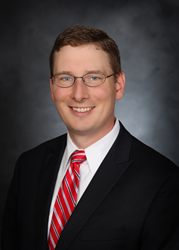 "Our attorneys are focused on helping people. Charles exemplifies going above and beyond his duties to make a difference in our community." -William K. Mattar
Buffalo, NY (PRWEB) November 17, 2015
Charles H. Cobb, Esq., of William Mattar, has officially been added to the Board of Directors of HOME: Housing Opportunities Made Equal. Cobb says "Being the voice in the courtroom for my clients has always led me to seek additional outlets to stand up for people and ensure they are treated fairly and equal. HOME is a not- for- profit that focuses on just that, and I am honored to be associated."
HOME was founded in 1963 and started as a small volunteer organization in Buffalo. To date, it is the only organization in the area that provides informational services, counseling, investigation and legal services for people who have been exploited by housing discrimination. HOME fights to "promote the value of diversity and to ensure all people an equal opportunity to live in the housing and communities of their choice----through education, advocacy, the enforcement of fair housing laws and the creation of housing opportunities."
Cobb received his bachelor's degree from Syracuse University and went on to earn his Juris Doctor from SUNY Buffalo Law School in 2001. He spent three years as Executive Director of Western New York Peace Center, a nonprofit organization. Cobb is also a founding member of The Clean Air Coalition of Western New York and served as the organization's first Board Chairperson. He is also involved with the Coalition for Economic Justice.
About William Mattar, P.C.
Established in 1990, William Mattar, P.C. represents individuals injured in motor vehicle accidents across the state of New York including the Buffalo, Rochester, Syracuse, Binghamton, New York City, Long Island and Albany areas. The experienced attorneys at William Mattar are ready to help those injured in a car accident. The attorneys work to get their clients the best possible results in the least amount of time. The firm is well-known for the phrase "Hurt in a car, call William Mattar" and its easy-to-remember phone number, 444-4444. William Mattar's Immediate Response Team is ready to help 24/7. Go to WilliamMattar.com for more details.