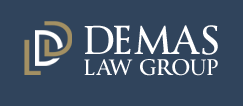 "Ultimately the City paid a fair settlement in light of the nature and extent of the injuries suffered by my client." said John Demas, founder of the Demas Law Group.
Sacramento, CA (PRWEB) November 24, 2015
The City of Sacramento will pay a $1.875 million settlement to Stephen Magee, the cyclist struck and partially run over by a dump truck on October 23, 2013 in midtown (California Superior Court, County of Sacramento, Stephen and Melissa Magee v. Ronald L.Stevenson; City of Sacramento and Does 1-50. 34-2014-00161407). The crash left Stephen disfigured and with emotional trauma. The dump truck driver was accused of driving in a negligent manner and violating two vehicle codes that ultimately caused the crash.
According to court documents, Stephen was cycling northbound in the left bike lane on 21st Street around 8:15 am, with the dump truck following the same route. As the two parties approached Capitol Avenue, the dump truck driver made an abrupt left turn, directly into Stephen's path. Unable to avoid the collision, Stephen was hit by the side of the truck and knocked to the ground. As he landed, his left hand was run over by the truck.
For the next several months, Stephen endured numerous surgeries and procedures to regain as much use of his hand as possible.
Stephen was represented by personal injury attorney John N. Demas, of the Demas Law Group, P.C. Since the driver was an employee of the city, the City of Sacramento was also named in the claim and represented by the City Attorney, who attempted to argue that the crash was Stephen's fault.
"Ultimately the City paid a fair settlement in light of the nature and extent of the injuries suffered by my client." said John Demas, founder of the Demas Law Group. "Stephen has made an excellent recovery and is satisfied that the City was held accountable."
For more details or to request an interview, please contact Sylvia Zawadzka at (916) 444-0100, sylvia@demaslawgroup.com