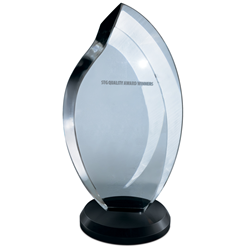 Evansville, Ind. (PRWEB) November 17, 2015
Leading mover Atlas Van Lines recognized 11 Specialized Transportation Group (STG) agents as recipients of the 2015 Specialized Transportation Group Quality Award. Relocating high-price or unique items can present its challenges, but these agents continually demonstrate unfailing sensitivity and creativity while implementing moving strategies that successfully ship products such as fine art, musical instruments, electronics, trade shows and store fixtures.
The Specialized Transportation Group Quality Award recognizes what it takes to excel in this demanding segment of the transportation industry. Among the criteria, agents must:

Conduct business as a full-service agency, meeting or exceeding eight quality standards of the Atlas World Class Commitment;
Possess a superior warehouse facility;
Have operated as an Atlas agent for a full convention year; and
Achieve combined booker and hauler revenue of at least $1,000,000 in Specialized Transportation business.
"This honor reflects the quality of servicemen that we work alongside," said chairman and CEO of Atlas World Group, Glen Dunkerson. "These agents not only represent agency excellence, but also the high standard we put on safety and equipment standards."
The recipients of this year's Specialized Transportation Group Quality Award are:
Advance Relocation Systems – Baltimore, Md.
Alexander's Mobility Services – Hayward, Calif.
Alexander's Mobility Services – Portland, Ore.
Action Moving Services, Inc. – Burnsville, Minn.
Avatar Relocation of NY Inc. – Yaphank, N.Y.
Atlantic Relocation Systems – Indianapolis, Ind.
J. W. Cole & Sons, Inc. – Detroit, Mich.
Specialty Moving, Inc. – Kent, Wash.
Specialty Moving Systems, Inc. – Glendale Heights, Ill.
Weleski Transfer, Inc. – Tarentum, Pa.
Weleski Transfer of Cleveland, Inc. – Brooklyn, Ohio
The 2015 recipients were presented the award at the 68th Annual Atlas Convention held Nov. 11-13 in Tucson, Arizona. For more information on Atlas Van Lines' quality agents awards, visit http://www.atlasvanlines.com/about/awards.
About Atlas Van Lines
Atlas Van Lines, a national moving company, is the largest subsidiary of Atlas World Group, an Evansville, Ind.-based company. Atlas World Group companies employ nearly 700 people throughout North America. Nearly 500 Atlas interstate moving agents in the United States and Canada specialize in corporate relocation, household moving services and in the specialized transportation of high-value items such as electronics, fine art, store fixtures and furniture. For more information, visit http://www.atlasvanlines.com.