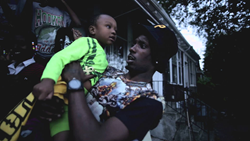 Pittsburgh, PA (PRWEB) November 17, 2015
Today Coast 2 Coast Mixtapes announces the release of "Clear", the latest music video by Pittsbrugh recording artist Geno, featuring fellow artist Kidd Keem. The video can currently be viewed at the Coast 2 Coast Mixtapes website.
Geno is currently seeking press opportunities, interviews, features, and more. He can be reached through his official Twitter page.
About Geno: Geno is a one of a kind artist residing in Pittsburgh, PA. He started his musical path at an early age. Geno has stated that when he was young he envisioned himself as an major entertainer who remains true to himself. His will and determination has lead him to this point. The road was not easy and hasn't come without its ups and downs. Geno's talent and skill have placed him at the forefront of the music scene in Pittsburgh and in surrounding areas.
At an early age, Geno became interested in all types of music. Whether it was Hip Hop, R&B, Rock or Pop, Geno has found influences in all genres. Although Geno grew up in some of the less fortunate neighborhoods, that did not stop his quest for greatness. Geno saw past his neighborhood street blocks and corners and steadied the course of his life-long passion for making music. Geno's style is all his own. In today's musical environment it is hard to stand out and be your own person, while still garnering fans. Somehow, Geno has been able to accomplish this task and draw people in as if he were gravity. Through live energy, raw lyrics and catchy hooks, Geno has filled the void that has been missing in music today.
Geno's hard work and dedication is second to none. His work ethic is a proven model for success. It will be a difficult task to compare him to others who came before him because he has carved out his own lane in music by daring to be different. Through consistency and hard work, Geno has begun to see his dreams become a reality. It's only a matter of time before Geno becomes a household name. Geno's music and stage presence continue to help him make his mark and set the bar higher for his peers. For more music from Geno visit his official Soundcloud page.
About Coast 2 Coast Mixtapes:
Coast 2 Coast Mixtapes are the most widely distributed mixtapes in the world, with over 100 million downloads/plays generated by over 300 volumes officially hosted by major artists. Coast 2 Coast has a solid reach in the new music industry with a digital magazine, DJ coalition, industry tips blog, yearly convention, and more. Coast 2 Coast Mixtapes represents a unique opportunity for artists of all urban genres, from major to indie. For more information, visit http://www.coast2coastmixtapes.com.