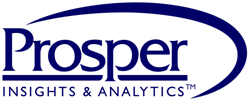 With retailers pushing Black Friday-esque deals earlier, they are pulling the shopping season forward into early November.
Worthington, Ohio (PRWEB) November 18, 2015
Prosper Insights & Analytics, a leading provider of advanced business intelligence, released the Holiday 2015: Top Trends at the Morgan Stanley Global Consumer and Retail Conference earlier today. Pam Goodfellow, principal analyst for Prosper, presented unique trends that are emerging this holiday season.
Overall, spending plans are relatively flat this holiday season indicating that it will be a challenging, competitive environment in a zero-sum game. Planned spending per person on items such as gifts, décor, cards, foods and flowers is expected to be $806* in 2015, compared to $802 last year.
Holiday 2015 Top Trends
The Grand Total Including Self-Spending
Up 4%, self-spending is one of the few bright spots this year and brings the total planned spending per person to $937. Holiday shoppers are looking to spend more on family members and less on friends and co-workers, essentially canceling each other out for no growth in spending plans for gifts.
Lower Income, Brighter Outlook
There isn't major optimism among holiday shoppers in the upper income bracket who are looking to spend in the mid-$1,300 range (down slightly from last year). Spending plans among those in the middle bracket still haven't recovered from prior to the 2008 holiday season. But there is a bright spot among lower income shoppers, likely due to the decrease in gas prices.
Millennial Spending Is Growing Up, But Don't Discount Gen X
Millennial spending is up 5.5% year-over-year; however, they are still spending less than older generations. Even though Gen X is down, highlighting the lack luster feeling most accurately representing families, they still are one of the biggest pieces of the spending pie. Coupled with Boomers, they make up 65% of planned 2015 Holiday Gift Spending.
Merry Christmas To Me
Who is planning to pick up a little extra for their own stockings this year? Men are looking to spend 50% more on themselves than women. Hispanic shoppers are huge self-gifters, as are higher wage earning shoppers. Women and Boomers are more confident this year than last when it comes to self-gifting, and lower income earners saw an 11% increase compared to 2014.
Discount Decline
Compared to 2005, plans to shop Discount Stores have dropped 20%+. Millennials seem to be driving this trend, preferring to shop in Department Stores or Online over Discounters.
Shoppers Charge Ahead
Cash is no longer king, which is another bright spot in the holiday findings. Willingness to rely on credit not only improves shoppers' buying power, but also may indicate that consumers are more confident in their ability to pay off that debt in the New Year. Credit cards came back into play in 2014 and planned credit card dependency is up 35%+ from 2010 with fewer shoppers reaching for debit cards and cash.
Black Friday Or Black November?
As of November 10th, 57% of holiday shoppers had begun their shopping indicating that Black Friday is no longer the kick-off of holiday shopping, but more of a "halftime." As the holiday shopping season extends into early November, consumers' plans to shop Thanksgiving weekend dropped 5%+ from 2013 to 2014. Although traffic may be down, it's important to note that 86.9 million shoppers planned to hit the stores the day after Thanksgiving and 126.9 shoppers intended to click for deals on Cyber Monday, making both days still very valid for retailers.
"With retailers pushing these type of deals earlier, they are pulling the shopping season forward into early November," said Pam Goodfellow, Principal Analyst and Consumer Insights Director for Prosper. "This trend began in 2010 and we can expect smart holiday shoppers to take advantage of the best deals out there, regardless of the date on the calendar."
*Source: National Retail Federation, Prosper Insights & Analytics™
To download presentation materials, click here.
Prosper Insights & Analytics™
Prosper Insights & Analytics provides advanced business intelligence using sophisticated analytical software to examine big datasets and provide answers to executives via its cloud-based InsightCenter™ platform powered by Prosper Technologies. By integrating a variety of data including economic, behavioral and attitudinal data, Prosper Insights & Analytics delivers insights for executive decision making. Further, it is continually identifying unique insights through analytics to enable marketers to make knowledge-based decisions rather than relying on intuition. To learn more: http://www.ProsperDiscovery.com
Contact:
Chrissy Wissinger, Director, Communications
chrissy(at)goProsper(dot)com
Pam Goodfellow, Consumer Insights Director
pam(at)goProsper(dot)com
614-846-0146