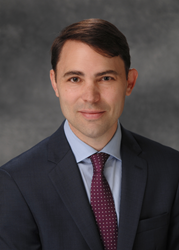 "Given the increasing rate of drug addiction and abuse in this country, it's important for presidential candidates to talk about this issue and how they would address it." -Dr. Thomas P. Britton, President and CEO, Gateway Foundation
Chicago, IL (PRWEB) November 18, 2015
As the problem of drug abuse continues to rise nationwide, the CEO of Gateway Alcohol & Drug Treatment Centers is praising statements by presidential candidates for putting a spotlight on the issue.
Dr. Thomas P. Britton, Gateway CEO/President, noted that drug abuse affects more than one in 12 people in the U.S. yet less than 10 percent of those afflicted receive treatment.
"Given the increasing rate of drug addiction and abuse in this country, it's important for presidential candidates to talk about this issue and how they would address it," Britton said. "The additional awareness the candidates conversations are generating is positive, but it is critical that the American people understand that addiction is both a physical and mental disease that responds well to effective treatment. Research shows that addiction is equally prevalent across all people independent of socioeconomics, race, gender or age."
In a video that went viral recently, Chris Christie spoke of losing a friend to drug addiction and favored drug treatment over incarceration. Jeb Bush, Carly Fiorina and Ted Cruz have talked about the terrible impact that drug addiction had on their families. Dr. Ben Carson, on CBS's Face the Nation, linked addiction to a loss of values.
Hillary Clinton called drug and alcohol addiction a "quiet epidemic" and pledged to spend $7.5 billion over 10 years to combat drug abuse. Clinton also called for criminal justice reform to reduce prison time for nonviolent offenders and provide early release for some prisoners.
"With release programs it's important to provide substance use disorder treatment early during someone's incarceration and from the moment they're released, or you will end up seeing a continuous cycle of people being re-incarcerated for the same drug-related offenses," Britton said.
With nearly 50 years of clinical experience, Gateway is the largest provider of drug abuse and alcohol treatment programs in Illinois. Gateway serves more than 10,000 people per day in treatment centers throughout the state and in corrections programs across the U.S.
Gateway offers a comprehensive approach to drug rehab. With 10 facilities throughout Illinois, including Carbondale, Chicago, Lake County, Fox Valley, Springfield, and the St. Louis Metro East area , its staff creates personalized treatment plans for each client, one that treats the underlying causes of substance abuse—not just their addiction to drugs or alcohol.
Services include substance-abuse education, group and individual counseling, medical treatment of withdrawal symptoms and integrated therapy for underlying mental health concerns. Gateway also provides family counseling and education, relapse prevention and aftercare recovery support programs for teens and adults.
Reporters and Editors, for more information, please call Kymberly Vasey, Director of Marketing, at (630) 776-5725.
About Gateway Alcohol & Drug Treatment Centers
Gateway Alcohol & Drug Treatment Centers provide substance abuse treatment services for teens and adults at drug treatment centers throughout Illinois and the St. Louis Metro East area. Gateway's outpatient and inpatient treatment centers are licensed by the state of Illinois and accredited by The Joint Commission. Each year, Gateway's professional clinicians help thousands of individual's successfully complete treatment. Learn more about Gateway's free, confidential consultation, call (800) 971-4673.