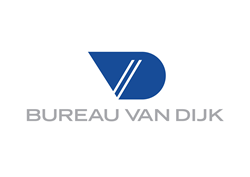 There is an increasing appetite for information on the people linked to companies.
New York, NY (PRWEB) November 18, 2015
Bureau van Dijk (BvD), the leading provider of company information, has this month signed a new agreement with Leadership Directories, Inc. (LDI), a premier B2B information services company which provides profile and contact information for the most influential people and organizations in the U.S. BvD's Orbis database, which has information on 175 million companies and 95 million individuals across the globe, now has links from its contacts' reports to the relevant records in LDI's platform. Orbis also now has director reports enriched with LDI's content for 25,000 entities. 615,000 decision-makers have a record in both Orbis and LDI and are now linked. 370,000 of these contacts are new to Orbis as a result of this collaboration.
This new agreement also means that customers with access to both services can now use Orbis to research companies in detail, find individuals associated with companies as employees, on boards or in advisory roles, and then access LDI's premium profile information on specific key and influential people. This new service is offered alongside BvD's existing functionality and data, which already screens individuals for PEPs and Sanctions associations and shows if, and how, individuals are linked.
Andy Cowley, BvD's vice president of its Americas operation said, "There is an increasing appetite for information on the people linked to companies. LDI is a leader in this field and its information is the ideal complement to Orbis. Our users will be able to get access to respected content in a way that helps them work more efficiently."
Gretchen Teichgraeber, President & CEO of LDI added, "We have a long association with Bureau van Dijk who has developed software platforms for our databases for nearly 30 years. Linking our systems together like this is a new initiative and one that I'm sure will benefit our mutual customers. We're also very pleased to be contributing our content to enrich the Orbis database."
BvD's Orbis is available on trial from http://www.bvdinfo.com. Orbis users who are also clients of LDI will automatically get access to the LDI reports via a one-off login. Orbis users who are not currently clients of LDI will find a free trial link within the Orbis interface so they can explore this option further.
Ends
For more information
Bureau van Dijk
Karolina Kocalevski
Marketing Director – The Americas
Bureau van Dijk
The Trump Building, 40 Wall Street, 27th Floor, New York, NY 10005
+1 212 797 3550
+1 646 509 7570 (mobile)
karolina.kocalevski(at)bvdinfo.com
Leadership Directories
Tom Silver
Senior Vice President, Sales and Marketing
Leadership Directories, Inc.
1407 Broadway, Suite 318
New York, NY. 10018
212 433 1415 (direct)
914 582 1604 (mobile)
tsilver(at)leadershipdirectories.com
About Bureau van Dijk
Bureau van Dijk (BvD) is the leading provider of private company, corporate ownership and deal information. BvD's product range combines data from regulatory and other sources, including 140 information partners, with flexible software to allow users to manipulate data for a range of research needs and applications. Its Orbis database provides information on over 175m companies across the globe.
In addition, BvD addresses specific business challenges through its range of Catalysts including transfer pricing, credit, procurement, KYC, client on-boarding, M&A research and valuations, while BvD custom delivers bespoke solutions. BvD also publishes the global M&A database, Zephyr.
The company has a global presence with over 30 offices worldwide. For more information on BvD, visit http://www.bvdinfo.com. Twitter: @bureauvandijk and @bvdus
About Orbis
Orbis is Bureau van Dijk's database of company information. Focusing on private company information it currently has information on over 175 million private companies across the globe. Orbis offers standardized formats so users can search for companies globally and compare their performance.
About Leadership Directories
Leadership Directories, Inc. is a premier B2B information services company which provides premium content and contact solutions for customers in business, government, professional, and non-profit organizations. We research and provide in-depth individual and organization profiles from the federal government, state and local governments, public and private companies, law firms and courts, media outlets, healthcare organizations, nonprofits and associations, and the U.S. Congress.