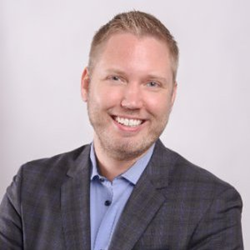 Norwegian already offers more nonstop routes from the U.S. than any other European airline, but in a few years we will most likely be the leading transatlantic airline.
New York, NY (PRWEB) November 18, 2015
Expertflyer.com©, the premier online air travel information tool, released today details from a recent interview with Norwegian Air to gain an inside look at what it takes to become one of the best air carriers in the world. This past summer, Skytrax, an airline and airport review and ranking site, anointed Norwegian Air as the best long-haul, low cost carrier in the world. Add to that the title of Europe's best low-cost airline for the third consecutive year, new aircraft orders that will quadruple its current size, and expanding European routes from the U.S, and you have a formula for continued success for many years to come.
ExpertFlyer recently sat down with Anders Lindstrom, director of communications for Norwegian Air, to learn more about its new fleet of aircraft, how they will be used to expand the 34 routes it currently enjoys from 9 U.S. airports, and how it plans to provide low-cost airfares and great service while maintaining profitability.
According to Lindstrom, Norwegian plans to increase its fleet of aircraft extensively over the next five years. It will quadruple its current size of eight Boeing 787-8 Dreamliners and add 30 787-9 Dreamliners by 2020. Additionally, in 2017, they will begin taking delivery of 100 Boeing 737-MAXs, which will allow them to launch routes from the western coastline of Europe to northeast cities in the U.S., and introduce routes that are not currently served by any other airline.
"Norwegian already offers more nonstop routes from the U.S. than any other European airline, but in a few years we will most likely be the leading transatlantic airline," explains Lindstrom. "We will also continue to expand at London Gatwick, where we are currently the third largest airline and are looking to launch routes to South America, South Africa and Asia."
"Norwegian Air illustrates how an airline can provide great service, low fares, and comfortable seats and maintain profitability without nickel-and-diming consumers," said Chris Lopinto, president and co-founder of ExpertFlyer.com. "Their plans to expand in the U.S. with a new fleet of aircraft and new routes will certainly increase the favorability factor with travelers."
In addition to the new aircraft and great routes, Norwegian offers fares that are nearly impossible for competitors to beat. Norwegian is currently offering fares to Guadeloupe and Martinique starting at $69 one-way, including all taxes. They also have fares available to Europe online for about $150 and Premium fares, which start around $600 that include dedicated check-in, fast track security, lounge access, comfortable recliner seats with 46-inch legroom, full meal services and drinks.
To read the entire interview with Anders Lindstrom, please visit ExpertFlyer's blog.
About Norwegian Air Shuttle
Founded in 1993 and headquartered in Oslo, Norway, award-winning Norwegian Air Shuttle is the third largest low-cost carrier in Europe and the world's seventh largest. Norwegian offers more nonstop European destinations from the United States than any other European airline with seamless connections across the continent. Norwegian offers 34 nonstop routes from the U.S. to London and Scandinavia, as well as six routes from the U.S. to the Caribbean. Onboard features include more legroom than most competitors and free in-flight Wi-Fi on short-haul routes. The airline carried 24 million passengers last year on the world's most modern and eco-friendly fleet to its network that stretches across Europe into North Africa and the Middle East, as well as long-haul flights to the U.S. and Southeast Asia – a total of 439 routes to 132 destinations. Over 5,500 people in Scandinavia, Europe, Asia, and the U.S. work for Norwegian. Follow @Fly_Norwegian on Twitter, join the discussion on Facebook and keep up with our adventures on Instagram. For more information on Norwegian and its network, visit norwegian.com.
About ExpertFlyer.com
Each month, ExpertFlyer's One-on-One blog goes face-to-face with the travel industry's leading decision makers to discuss and address topics relevant to many of today's business and frequent travelers.
ExpertFlyer.com was conceived and created by an eclectic team consisting of a veteran elite tier frequent flyer, an airline captain and corporate travel manager, and information technology professionals to deliver a 24/7 real time powerful air travel information service. The company provides its subscribers and corporate travel managers alike with a complete, concise and efficient way to access the ever-changing details of worldwide air travel information. For more information, please visit expertflyer.com.
Stuck in the middle seat again? Download the free Seat Alerts app from ExpertFlyer and get the window or aisle seat without hassle or frustration.
# # #