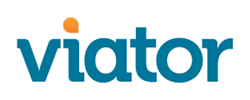 San Francisco, Calif. (PRWEB) November 18, 2015
Viator, a TripAdvisor company, has been selected by U.S. News & World Report, the Washington DC-based multi-platform publisher of news and information, as a resource for tours and activities.
Through the new relationship, U.S. News will provide their users with direct access to Viator's unmatched selection of the best things to do in more than 1,500 destinations worldwide. Accessible via the "Travel Rankings and Advice" section of the publisher's website (http://travel.usnews.com), readers browsing U.S. News' vast travel content can quickly and easily turn their browsing into booking with direct links to relevant tours and activities as well as other planning resources like traveler reviews, ratings and photos as well as exclusive videos and insider tips.
Examples of the types of experiences U.S. News users can research and book through Viator include:

VIP and Exclusive Experiences: Explore the Vatican after-hours and Alcatraz before hours; become a zookeeper for a day; Game of Thrones tours
Family Friendly: Theme parks everywhere; Harry Potter tours in London; Gladiator School in Rome
Outdoor activities: Surf, skydive, scuba, Zipline, kayak, whitewater rafting
Sightseeing: Walking, biking, coach and Segway tours; City passes; hop-on / hop-off tours
Shore Excursions: Major ports across North America (Alaska), Asia, Australia, the Caribbean, Europe and more
"Consumers come to U.S. News to research, evaluate and make important life decisions," said Carson Smith, general manager of Travel at U.S. News. "Viator's booking service takes this decision-making process a step further by enabling travelers to explore and commit to their vacation plans through one comprehensive online platform."
"Offering our quality tours to an innovative content provider like U.S. News opens up our products and supplier partners to a whole new audience," said Ken Frohling, vice president of business development for Viator. "U.S. News provides their readers with several invaluable resources to help in the travel planning process and we are excited to help them book the perfect trip activities – wherever they go. Viator finds tremendous value in partnerships with publishers across the travel landscape."
About Viator
Viator, a TripAdvisor company, is the leading global tours and activities provider for travelers, delivering online and mobile access to thousands of curated trip activities including tours, attractions, shore excursions and private guides, in more than 1,500 destinations worldwide. In-house travel experts work with trusted local operators to ensure the quality and value of every experience, all backed by Viator's 24/7 customer service and global low-price guarantee. With more than 800,000 verified reviews plus exclusive videos and insider travel tips, Viator has everything a traveler needs to find and book the best things to do worldwide. In addition to the flagship site – Viator.com – travelers can book in advance or in-destination via the Viator Tours and Activities App, as well as local-language sites for European, Latin American and Asian travelers. Viator also provides tours and activities to more than 3,000 affiliate partners including some of the world's top airlines, hotels and online travel agencies. Viator is headquartered in San Francisco with regional offices in Sydney, London and Las Vegas. Viator – travel with an insider.
About U.S. News & World Report
U.S. News & World Report is a digital news and information company that empowers people to make better, more informed decisions about important issues affecting their lives. Focusing on Education, Health, Personal Finance, Travel, Cars and News & Opinion, http://www.usnews.com provides consumer advice, rankings, news and analysis to serve people making complex decisions throughout all stages of life. 30 million people visit http://www.usnews.com each month for research and guidance. Founded in 1933, U.S. News is headquartered in Washington, D.C.