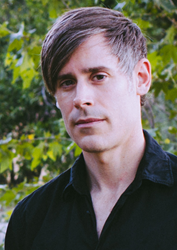 Reston, VA (PRWEB) November 17, 2015
XBOSoft presents a webinar Tuesday, December 1, 2015, at 9:00am PT/12:00pm ET on the challenges and benefits of agile implementation. Greg Burns, Director of Software Development for BlackLine, will join XBOSoft CEO Philip Lew to discuss the enhanced finance controls and automation software company's first-hand experiences in conversion to agile.
As agile continues to gain in popularity, many organizations struggle with how to best implement the software development methodology. Success is dependent upon a number of factors, from organizational to people to process to technologies. The live, hour-long webinar 'Challenges and Successes in Agile Implementation: Top Agile Challenges, How To Overcome Them, and the Fruits You'll Gain From Your Labor' will explore BlackLine's agile experience, including the organization's drivers for adopting the method, its tactical means of solving challenges, the benefits the company has gained, and where they stand today having implemented agile.
"It's important to have a concerted effort to create a shared understanding of agile and its implementation in order to benefit your organization," says Burns. The interactive webinar format will provide a forum for participants to ask in-depth questions about the agile implementation process.
Greg Burns joined BlackLine as the company's third employee in 2001. Starting as a Developer, he soon discovered his passion for leadership and the cultivation of a culture of empowerment and innovation. During his time as Director of Software Development, Burns has managed the development of BlackLine's SaaS application and overseen the organization's massive growth, including scaling the technology, organization and processes across multiple, international teams.
Join XBOSoft for 'Challenges and Successes in Agile Implementation' on December 1st at 9:00am PT/12:00pm ET by registering your details: http://xbosoft.com/event/agile-challenges-blackline-webinar/
About BlackLine
BlackLine is a leading provider of Enhanced Finance Controls and Automation (EFCA) software and the only one that offers a unified cloud platform supporting the entire close-to-disclose process. The BlackLine Finance Controls and Automation Platform is designed to help midsize companies and large enterprises strengthen controls, lower compliance risks and gain greater efficiencies and visibility. Delivered through a scalable and highly secure cloud model and built from a single code base, the platform supports many key accounting and financial processes including the financial close, account reconciliations, intercompany accounting and controls assurance, fueling confidence throughout the entire accounting cycle.
More than 110,000 users across 1,200 companies in over 100 countries currently leverage BlackLine to increase accountant productivity and elevate controls and compliance functions to 'Modern Finance' status, with customers comprising more than 25 of the Fortune 100 and over 100 of the Fortune 500.
BlackLine complements existing enterprise systems for Corporate Performance Management, Governance Risk and Compliance and Enterprise Resource Planning. The BlackLine Financial Close Suite for SAP® Solutions is an SAP-endorsed business solution, joining the ranks of fewer than 40 other software offerings. BlackLine also is an SAP Gold Partner, Oracle Gold Partner, and participates in the partner programs of NetSuite and several other ERP providers.
BlackLine global headquarters are in Los Angeles, with offices in Atlanta, Chicago, London, Melbourne, New York City, Paris, Sydney and Vancouver. For more information, please visit http://www.blackline.com.
About XBOSoft
XBOSoft is a software testing and quality assurance company. XBOSoft's quality process assessments and test methodologies speed products to market and improve clients' software quality and performance throughout the lifecycle. With QA services in web, mobile and desktop applications, the company offers broad domain experience with extended expertise in healthcare and finance.
Founded in 2006, XBOSoft today has over 100 employees serving both the US and European markets, with offices based in San Francisco, Beijing and Amsterdam.
For more information visit http://xbosoft.com/