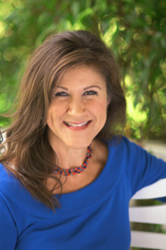 Castlewood is thrilled to have someone of Tammy's caliber and expertise join our team," - Nancy Albus, Castlewood's Chief Executive Officer.
St. Louis, Missouri (PRWEB) November 18, 2015
At Castlewood Treatment Centers, the foremost goal is to provide compassionate care for those struggling in the grips of eating disorders and related conditions. A big part of this is breaking down stigma and educating the general community on what eating disorders are, what they are not, and what ultimately needs to happen for these disorders to be overcome. Education is a key part of the equation, which is why Castlewood Treatment Centers is excited to announce the hiring of Tammy Beasley. Beasley will join Castlewood Treatment Centers as the National Coordinator for Educational Outreach and Development.
"Castlewood is thrilled to have someone of Tammy's caliber and expertise join our team," comments Nancy Albus, Castlewood's Chief Executive Officer. "She brings a wealth of knowledge about the nutritional treatment of eating disorders. We are dedicated to providing quality continuing education and training to our staff and our referring clinicians. Tammy will play a large role in these endeavors as we work together to transform the lives of our clients."
Indeed, Beasley's role will put her in the national spotlight, at the center of the ongoing conversation about eating disorders and their treatment. In her new capacity with Castlewood, Beasley will speak at regional and national events, representing the organization and its methodologies and ultimately advocating for Castlewood's clients. Beasley will also continue in her role as the Director of Certification for the International Association of Eating Disorder Professionals, and will share this expertise with Castlewood. Additionally, Beasley will develop educational programs for the Castlewood staff and for eating disorder treatment professionals across the country. This endeavor will work to continually build on Castlewood's model of a psychotherapy rich treatment program that goes beyond medical and nutritional stabilization into lasting recovery.
To this new role, Beasley brings a wealth of experience. A graduate of Auburn University, she holds a degree in Nutrition and Dietetics, and has practiced as a licensed dietitian/nutritionist for more than 30 years. For the last 24 of those years, she has focused almost exclusively on the treatment of eating disorders.
In fact, Beasley was the first Registered Dietitian (RD) to become certified in the treatment of eating disorders. (She holds CEDRD credentials—Certified Eating Disorder Registered Dietitian.) Beasley also holds a special certification in sports dietetics from the American Dietetic Association; she was the first person in Alabama to receive this distinction.
With a passion for overall wellness, Beasley created the RevItUp! For Life program, designed to help perpetual dieters break through their cycles of dieting and shame—a complimentary approach to how eating disorders are treated at Castlewood.
Beasley brings a truly unique perspective to her work, rooted in the fact that she herself has overcome an eating disorder and helped countless clients to do likewise. In pursuit of this goal, Beasley has worked in a wide range of positions to help provide better, clearer understandings of nutrition, overall health, and eating disorders. Her educational credentials, meanwhile, encompass adjunct professorships at Florida International University and the University of Alabama at Huntsville, as well as private practice work consulting with eating disorder clients.
Moving forward, Beasley is slated to facilitate a Twitter-based program called "Tuesdays with Tammy" on the second Tuesday of each month via the aforementioned social media platform. Dietitians, clients suffering from an eating disorder, and family members are invited to submit questions on food or nutrition-related items. Beasley will then discuss these questions or concerns as well as discuss other trending and pertinent topics via a Tweet Chat scheduled for 12:00pm EST. Participants are encouraged to use #TuesdaysWithTammy along with their question or comment.
More information about Beasley's work and the broader efforts of Castlewood Treatment Centers can be found online at http://www.castlewoodtc.com.
ABOUT:
Castlewood Treatment Centers provides compassionate, specialized care to those struggling with eating disorders, and boasts a staff of skilled clinicians, dietitians, and therapists. The Castlewood approach encompasses work on controlling symptoms, rooting out the deeper cause of the disorder, and developing a nutritional approach that hinges on the client's unique metabolic requirements. Castlewood offers several lovely, tranquil locations; more information is available at castlewoodtc.com.