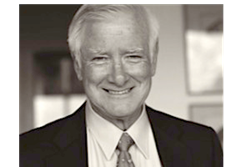 It doesn't have to be so complicated and destructive.
Santa Barbara, California (PRWEB) November 20, 2015
The essential, practical, useful information in the book, "Divorce? Don't let the lawyers make it ugly" is now in the digital Kindle format: this is good news for those dealing with divorce. This may seem like a minor victory, but it's no small task to be adequately informed about what's really going on in divorce. Now, it is easy to have this guidance at hand. Not the kind of title that most people like to carry around as a paperback, "Divorce? Don't Let the Lawyers Make It Ugly" can be concealed in the discreet Kindle frame and accessed quietly when needed.
The book describes the trajectory of what could have been a simple divorce. Two schoolteachers who don't intend to have problems with their divorce find themselves pulled up short by the actions of their attorneys. One is a "good" attorney and the other one is not so good; it takes both to create the expensive, painful tangle each party gradually wakes up to. Both parties would have been willing to drift quietly through their divorce and end up as friends, more or less. Is the ending a surprise? Perhaps.
Attorney Brian H. Burke has been a Family Law Specialist (State Bar of California) for more than thirty years, working with clients as an advocate, mediator and consultant. His research is focused on explicating how the legal forum changes the mechanics of the very personal experience of marital dissolution. "It doesn't have to be so complicated and destructive", says Burke, referring to the pitfalls of the "zealous" representation that divorce attorneys aspire to.
Burke's "Attorney-Client Relationship Quiz" at NavigateDivorceGuide.com is a free, easy-to-use tool for prompting discerning questions clients need to ask.
The divorce resource website at http://www.navigatedivorceguide.com is the culmination of Attorney Brian H Burke's 40+ years of experience in the field of law. He was a newly minted lawyer when he was assigned by the Army to duty in Vietnam. He returned to a legal career in Oakland and then Santa Barbara, California, eventually settling into the murky waters of family law. He has developed a consultation service with a protocol to keep people out of those waters and on to the higher road of a better divorce.