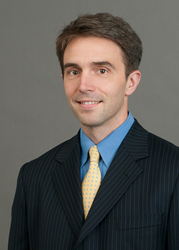 Menlo Park, California (PRWEB) November 18, 2015
Cornerstone Research, a leading provider of economic and financial consulting and expert testimony, announced today that Professor Mark Duggan has affiliated with the firm. He is the Wayne and Jodi Cooperman Professor of Economics at Stanford University, as well as the Trione Director of the Stanford Institute for Economic Policy Research (SIEPR).
"Mark is a highly distinguished economist in the areas of healthcare and competition," said Cornerstone Research President and CEO Michael E. Burton. "His expertise represents a key resource for our clients and for our firm."
Professor Duggan's research areas include Medicare, Medicaid, disability insurance, the Affordable Care Act, pharmaceutical and hospital pricing, and medical patent reform. He has provided expert testimony on damages in pharmaceutical average wholesale price litigation.
Professor Duggan served from 2009 to 2010 as the senior economist for healthcare policy on the President's Council of Economic Advisers. He was the 2010 recipient of the ASHEcon Medal, awarded every two years by the American Society of Health Economists to the U.S. economist aged 40 or under who has made the most significant contributions to the field of health economics. Along with his coauthor, he received the National Institute for Health Care Management's 2011 Health Care Research Award for their work on Medicare Part D. Professor Duggan has also received several awards for his teaching.
He has coedited the American Economic Journal: Economic Policy and the Journal of Public Economics. Prior to his position at Stanford, Professor Duggan served on the faculty at the Wharton School of the University of Pennsylvania, the University of Chicago, and the University of Maryland.
About Cornerstone Research
Cornerstone Research provides economic and financial consulting and expert testimony in all phases of complex litigation and regulatory proceedings. The firm works with an extensive network of prominent faculty and industry practitioners to identify the best-qualified expert for each assignment. Cornerstone Research has earned a reputation for consistent high quality and effectiveness by delivering rigorous, state-of-the-art analysis for over 25 years. The firm has more than 500 staff and offices in Boston, Chicago, London, Los Angeles, Menlo Park, New York, San Francisco, and Washington.
Please visit Cornerstone Research's website for more information about the firm's capabilities in economic and financial consulting and expert testimony.
Twitter at @Cornerstone_Res