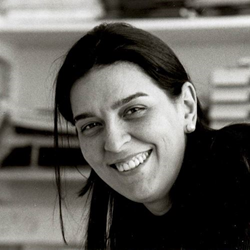 Yorba Linda, CA (PRWEB) November 18, 2015
The latest evidence shows that antibodies to the complex of PS (phosphatidylserine) and PT (prothrombin)(PS/PT) identify a specific subset of patients with a very high probability of experiencing adverse events such as APS related pregnancy loss and thrombosis. Antibodies targeted to either PS or PT yield less clinically relevant information vs. antibodies towards the PS/PT complex.
According to current studies, the risk of thrombosis increases with the number of positive test results in patients and antiphospholipid antibody carriers. Triple positivity for lupus anticoagulant (LAC), anti-β2GP1, and PS/PT shows the highest diagnostic accuracy out of 23 possible combinations of antiphospholipid antibody tests. Thus, incorporating PS/PT testing into routine testing can improve a patient's outcome.
Anti-β2GP1 domain 1 antibodies are highly specific for the diagnosis of APS, and may bolster therapeutic decision-making. Anti-β2GP1 antibodies target multiple epitopes in the same molecule. An increasing body of evidence demonstrates that domain 1 is the most relevant epitope targeted by anti-β2GP1 antibodies in patients with APS. Numerous studies have found that anti-domain 1 antibodies identify a distinct group of patients who have a high risk of thromboembolic events, in spite of therapy. Carriers are also at high risk for developing a first thromboembolic event.
Inova Diagnostics is sponsoring a new, free educational webinar, "New specificities in the antiphospholipid syndrome: The importance of testing for aPS/PT and anti-β2 Domain 1 antibodies."
The speaker is Maria Laura Bertolaccini, MD, PhD, managing editor of the international journal Lupus, chair of the Antiphospholipid Syndrome Laboratory Diagnostics and Trends Task Force, and executive committee member of the APS Alliance for Clinical Trials and International Networking (APS Action). She also serves as co-chair of the Standardisation Subcommittee on Lupus Anticoagulant and Antiphospholipid Antibodies at the International Society for Thrombosis and Haemostasis (ISTH). Dr. Bertolaccini graduated from the Medical School at the National University of Rosario, Argentina, and received her PhD from King's College, London. She has published 84 peer-reviewed papers, two books, 11 book chapters, and has presented more than 85 abstracts at national/international meetings.
The free webinar, hosted by LabRoots, will be presented on three different days, in different languages:
In Spanish: November 23, 2015, 7 am PT/10 am ET
Click here for full details and free registration
In English: December 1, 2015, at 8 am PT/11 am ET
Click here for full details and free registration
In Italian: December 17, 2015, at 7 am PT/10 am ET
Click here for full details and free registration
About Inova Diagnostics:
Inova Diagnostics is a global leader in the development and commercialization of new autoimmune technologies and diagnostic markers. The company manufactures in vitro diagnostics (IVD) systems and reagents that are used in clinical laboratories and hospitals around the world. Its comprehensive portfolio of systems and reagents supports diagnosis, stratification, and monitoring of complex disorders such as connective tissue disease, rheumatoid arthritis, antiphospholipid syndrome, vasculitis, and celiac disease. Inova Diagnostics is part of Werfen, a global leader in IVD with a long-term commitment to providing high-quality, innovative solutions for hospitals and clinical laboratories to enhance patient care.
About LabRoots:
LabRoots is the leading scientific social networking website and producer of educational virtual events and webinars. Contributing to the advancement of science through content sharing capabilities, LabRoots is a powerful advocate in amplifying global networks and communities. Founded in 2008, LabRoots emphasizes digital innovation in scientific collaboration and learning, and is a primary source for current scientific news, webinars, virtual conferences, and more. LabRoots is the owner and producer of BioConference Live – which has grown into the world's largest series of virtual events within the Life Sciences and Clinical Diagnostics community.