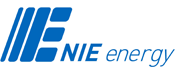 Enabling up to three times more grid capacity, achieving 200% more renewables contributions, and reducing grid integration costs by over 90%.
(PRWEB UK) 19 November 2015
In line with the Strategic Energy Framework 2020 targets for energy consumption from renewables in Northern Ireland, Northern Ireland Electricity (NIE) established Project 40 in order to support the enabling of large scale, small scale and microgeneration renewables connections to the distribution network. As part of Project 40, NIE identified a specific issue concerning the reverse power flow limits at substations and contracted Smarter Grid Solutions (SGS) to carry out a pilot project to control a small number of existing generators connected to a single primary substation under test conditions.
SGS has designed a solution based on its ANM 50 product, to control the test generators' real power output in order to control the reverse power flow at the substation. The company has tested GPRS-based communications between the generator sites and the substation and is currently testing the system prior to installation and commissioning.
Enabling Managed Connections Quickly and Cost Effectively
The roll-out of ANM 50 will allow NIE Networks to offer Managed Connections to a significant population of generators waiting to connect, that are currently impacted by limitations on the network. Such challenges make the company's ANM technology the ideal solution to enable the integration of distributed and renewable energy resources. ANM uses real-time functionality to manage and control the operation of DER. It is the only solution of its kind to feature fast-acting response, guaranteed time bounding, adequate fail safes, and predictable operation.
A huge increase in the number of energy resources, coupled with their variable nature, means the company's ANM products, ANM 100, ANM 50 and CONNECT+, are a 'must-have' to manage multiple devices in a predictable and safe manner. Their products have achieved impressive results - enabling up to three times more grid capacity, achieving 200% more renewables contributions, and reducing grid integration costs by over 90%.
About Smarter Grid Solutions
Smarter Grid Solutions delivers products and consultancy services that enable Distributed Network Operators (DNOs) and developers to integrate Distributed Energy Resources (DER). The company provides world-leading Active Network Management products, planning tools and a range of consultancy services, and is the only provider to uniquely combine real-time, autonomous and deterministic control into its Active Network Management solutions. Its products are transforming the utilisation and resilience of the grid, and managing connected customers at greatly reduced cost, without compromising safety and security. It supports customers worldwide from its offices in Glasgow, London and New York.
The company was formed in 2008, originating from the world-renowned Institute for Energy and Environment at the University of Strathclyde, and it is a leading vendor of DER integration solutions. It established its offices in North America in 2013, and is now an active contributor to the development of the Smart Grid in many parts of North America.