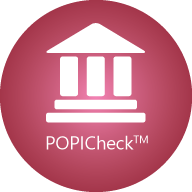 The best aspect about POPICheck is that the client has already made 99.99% of the investment and can plug POPICheck straight into their existing SharePoint deployment
JOHANNESBURG, SOUTH AFRICA (PRWEB) November 21, 2015
As business leaders continue to grapple with ongoing digitization of business processes and ICT system transformation, there is an ever growing need and challenge for the CxO to remain compliant with relevant standards and laws, especially around personal information management and the processing & protection of such information.
With the introduction of The Protection of Personal Information (POPI) Act which promotes the protection of personal information by public and private bodies (Act No. 4 of 2013 as notified in the South African Government Gazette, Vol 581, Notice 37067), business leaders in South Africa maybe liable for fines or even imprisonment if found to be in contravention of the Act (as per POPI Guideline, 2013, V3.0 130930 issued by the Law Society of South Africa).
Once the Act is made fully effective, companies will be given a year's grace period to comply with the Act. However, the problem in an ever changing collaboration and information landscape is how can the CxO of today demonstrate their company is ready for POPI or making the right steps towards compliance with all aspects of the POPI Act?
"This is the exact question we set out to answer with POPICheck", said Nick Bradshaw, co-founder & Managing Partner at Complexus. "The volume of information companies big and small have to mange in the digital age is growing all the time and the information lifecycle, processes, people, security and policies that need to be put in place are often daunting and present major challenges to the business owner. So we set out to develop a solution that could help any Enterprise big or small assess it's POPI Readiness using a series of POPI related questions written in a plain English, easy to understand fashion. The questions are multiple choice and behind them sit a range of best practice corrective actions to help steer the business towards a successful transition to POPI compliance".
"SharePoint is widely used by all the top companies in South Africa and so we took advantage of this and created POPICheck as a SharePoint App", said Marc Lenferna co-founder & Managing Partner at Complexus. "We realized that its a platform people are already using and it follows the successful release and adoption of our other Enterprise assessment Apps for SharePoint. For the first time, a designated Information Manager or Compliance Manager can assess the entire Enterprise and all relevant departments that POPI touches and baseline and track progress towards compliance". Lenferna concluded, "The best aspect about POPICheck is that the client has already made 99.99% of the investment and can plug POPICheck straight into their existing SharePoint deployment via the SharePoint App Catalogue, it really is that simple".
Gary Finberg, Operations Director at Complexus stated, "POPICheck asks a series of simple, best practice POPI questions that fall into four categories, namely;

Policy & Strategy
Security
People
Lifecycle & Process
We took the key aspects of the POPI Act and boiled them down into 36 focused questions that get to the heart of a company's POPI readiness and likely POPI compliance. A series of weighted and prioritized corrective actions are then automatically compiled into a date & time stamped audit report that is exported as a PDF and can be shared with management and relevant stakeholders. Finberg concluded, "This dramatically reduces the cost and reliance on external consultants and helps shape a plan of action to help push the business along the track towards POPI compliance".
Bradshaw concluded, "We are offering clients access to POPICheck via the convenience of the Microsoft Office Store from December 2015 and will be officially launching POPICheck at the Gambling Indaba, Cape Town November 23-24th 2015. We are inviting delegates from the hotel and gaming industry to conduct their own POPI assessments and walk away with a free POPI audit report plus a chance to win a iPhone. Just visit the Complexus team at booth 39 for more information".
POPICheck works with SharePoint 2013 and SharePoint 2016 on-premises or with SharePoint Online O365. Even if clients do not have SharePoint, Complexus offers a cost effective hosted service, especially aimed at the SMB market. All Apps are responsive & mobile friendly and work with the four main browsers; IE, Chrome, Safari & Firefox.
About Complexus
Complexus is a Microsoft Gold SharePoint consultancy operating out of Cape Town & Johannesburg. Complexus has grown to become a leading SharePoint solutions provider with a reputation for innovation in the Enterprise Collaboration Strategy Advisory & SharePoint App market. The Complexus SharePoint service & App portfolio is aimed at organizations seeking to collaborate more effectively and gain a greater return on their investment in the Microsoft SharePoint platform. Complexus offers clients configurable solutions that integrate with SharePoint allied to turnkey consulting and training solutions. Complexus works with a mix of industry partners and is a member of the prestigious Microsoft Business Critical SharePoint Partner Program. enquiries(at)complexus(dot)co(dot)za +27 (0) 21 409 7086
All products, trademarks & company names mentioned are protected by their respective owners