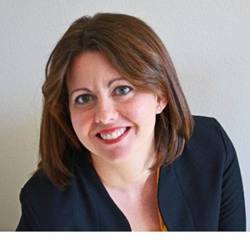 We are thrilled to add Josie to our growing team. She will be tasked with helping to foster further growth for the company and our brand equity.
Basel, Switzerland (PRWEB UK) 19 November 2015
Yerra Solutions AG, a global provider of innovative services and technology solutions for corporate legal and IP departments, has announced the addition of Josie Johnson to its team. Johnson will lead the effort to build the Yerra Solutions brand worldwide and contribute to positioning the company to capitalise on the growth it has experienced, which is projected to continue rapidly.
Ms. Johnson has over a decade of experience marketing technology and services to the legal community. She has a proven track record of creating and executing strategies for connecting with in-house counsel and GCs at F500 companies, Yerra's target market.
.
"We are thrilled to add Josie to our growing team," notes Rajitha Boer, founder and director of Yerra Solutions AG. "She will be tasked with bringing our global marketing operations together in a way that will foster further growth for the company and our brand equity."
Josie has served in marketing leadership roles at three software companies serving the corporate legal and finance markets, including Datacert, now part of Wolters Kluwer. She holds a Bachelor of Arts degree from the University of Houston and lives in Houston, Texas with her husband and two children.
About Yerra Solutions
Yerra Solutions is headquartered in Switzerland, with registered offices in Switzerland, the UK and Singapore. Yerra Solutions offers three fundamental services to its Fortune 500 clients: (i) strategic and operational consulting to legal, IP and claims departments; (ii) managed services for eDiscovery, law firm spend management and legal invoice review; and (iii) software applications to support law firms and legal departments. Yerra Solutions focuses on Europe and APAC, although many of its clients are leading global organisations. The company was founded with the philosophy that law and IP departments face unique complexities and require custom solutions to deliver the continuous value that enables their organisations to achieve great things. To learn more about Yerra Solutions, visit http://www.yerrasolutions.com.