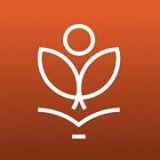 New York, NY (PRWEB) November 19, 2015
Scholars International Group (SIG), a United Arab Emirates (UAE) based educational organization, and Bank Street College of Education in New York City are working collaboratively toward the opening of the Clarion School, fall of 2016, which aims to become a premier American curriculum school in the UAE. The Clarion School will be the third school owned and operated by SIG, in the UAE.
Founded in 1916, Bank Street's three main programmatic divisions are the School for Children, the Graduate School of Education, and the Innovation, Policy and Research division (IPR). The School for Children educates children age 3 through Grade 8, with an inclusive Family Center providing quality childcare for children ages 6 months to 5 years. The Graduate School prepares adults to work as teachers and leaders in the field of education and graduates over 350 highly sought-after teachers and leaders annually. IPR aims to develop, document, and promote innovative and effective programs and policies that result in greater equity and excellence in education. The combination of these three programs in the same setting creates strong synergies between and among theory, practice and research.
"We are pleased that SIG asked Bank Street to be associated with developing the new Clarion School in Dubai," said Shael Polakow-Suransky, President of Bank Street College of Education. "As part of the affiliation, we are committed to supporting the planning, faculty recruitment, curriculum and on-going professional development of this school, and are confident that the Bank Street-prepared educators teaching at Clarion School will provide the expertise and values that reflect our distinctive approach to teaching and learning. We look forward to exploring learning opportunities that will further benefit students and faculty of Clarion and Bank Street."
Bank Street's profound effect on American education is evidenced by the leadership role they have played in US educational policies from the city to the federal level, including their work in the establishment of Head Start and Project Follow Through. Their success is further demonstrated by the recent contract awarded by the New York City Department of Education to train 4,000 public school teachers to align developmentally meaningful childhood practices to support the role out of Universal Pre-K.
Clarion School will be accountable to meet US and Dubai's education standards, and will offer a clear and effective pathway for students to transition into top US colleges. SIG chose to partner with Bank Street based on the institution's internationally recognized position as a leader in education and pioneering approach to improving the quality of classroom education and teacher preparation.
"SIG is excited to collaborate with Bank Street and continue our organization's commitment to providing unparalleled educational opportunities and experiences in Dubai," said Susan Whistler, spokesperson for SIG. "Bank Street's renowned approach and established educational philosophy align perfectly with our core values for Clarion School."
With Bank Street's curricular expertise in the use of Social Studies as a core lens for integrated learning, the Clarion School will offer students opportunities to engage directly in the unique environments in Dubai and return to their classrooms to make meaning from their experiences with rich materials and a program of deep inquiry. This ability to localize curriculum makes learning relevant and ultimately more engaging. Clarion School is expected to enroll 240 students within the first year of opening. Each teacher will be required to have a Master's Degree in education, many of whom will be Bank Street graduates.
About Bank Street:
Since its founding in 1916, Bank Street College of Education has been an acclaimed educational institution and advocate for children and families. Bank Street is uniquely structured and internationally-recognized as a free-standing, private Graduate School of Education, with an on-site independent School for Children, and also offers a broad range of professional development and social programs. Its mission is to improve the education of children and their teachers by applying to the education process all available knowledge about learning and growth, and by connecting teaching and learning meaningfully to the outside world. For more information, visit http://www.bankstreet.edu.
About Scholars International Group:
Scholars International Group (SIG) is an educational organization with a mission to develop international schools of excellence within the UAE. Founded in 1976, SIG has created student leaders that have gone on to distinguish themselves at the finest universities including Oxford, Cambridge, University of Pennsylvania and Johns Hopkins University. SIG combines a passion for continual innovation with its thirty-nine year heritage of educational excellence. For more information, visit http://www.sigeducation.com.