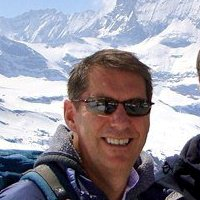 Dr. Snyder is joining our team as a senior partner and Chief Medical Officer. His strong interpersonal skills make him an effective practice-builder and problem-solver.
Lake City, MN (PRWEB) November 19, 2015
Dr. Snyder is a fellowship trained thoracic radiologist with a fellowship from Harvard University: Brigham and Women's Hospital. Dr. Snyder has had a long history of leadership roles beginning at George Washington University in Washington, DC, where he was Chief of Thoracic Radiology.
Additional leadership roles have included:
NightHawk Radiology Services:

Medical Director working with the management team managing up to 150 radiologists
Chairman, Executive Committee
Medical Director, European operations headquartered in Zürich, Switzerland with responsibilities for management of onsite radiologists in Zürich and offsite radiologists in Europe and England
vRad (Virtual Radiologic):

Medical Director working with the management team managing over 350 radiologists
Member, international business development team with accounts generated in Singapore, China, Russia, Europe and the Middle East
Member, compensation committee, responsible for design and implementation of radiologist compensation model
Additional:

Created and managed philanthropic projects including award-winning collaboration with Doctors without Borders (MSF) and projects in Haiti, Uzbekistan, Uganda and the Central African Republic
Dr. Snyder has also been editor in chief of news letters at both NightHawk Radiology Services and vRad, responsible for organizing and developing internal communications to radiologists.
Dr. Snyder's strong interpersonal skills and history of management of small and large radiologist teams have made him an effective practice-builder and problem-solver.
"We are very excited to have been able to bring Dr. Snyder onto our team, " said Dr. Timothy Myers, Founder of Peacefield Radiology. "Dr. Snyder will be joining the team as a senior partner and our new Chief Medical Officer. I will be assuming the role of Chief Operating Officer, dividing the responsibilities for operations and consulting between myself and Dr. Snyder," continued Dr. Myers.
Please feel free to contact Dr. Snyder at the following email address BSnyderMD(at)PeacefieldRad(dot)com.
About Peacefield Radiology
Peacefield Radiology was launched in 2010 to provide strategic, physician-leadership consulting services to radiology groups and physician-led businesses that are ready and excited to grow. Peacefield Radiology was specifically established to focus on improving radiologist efficiency and quality. Peacefield Consulting was developed within Peacefield Radiology to provide professional and technical solutions for quality assurance through our proprietary quality assurance program, Fortis Qualitas. Peacefield Consulting also provides social media consulting, media community management and digital content strategy through our social media service, Prefrontal Social Media, to radiology groups who see the need to become more visible to their patients and clients within their market space.
Radiology continues to evolve. With that evolution, many radiologists and groups are taking advantage of the changes and becoming stronger. These radiologists and groups realize these changes provide opportunities; however, how to take advantage of those opportunities is frequently unclear. Peacefield Radiology and Peacefield Consulting engages radiologists and groups helping them to increase strength, work to find a clear vision and develop a pathway to a strong future.