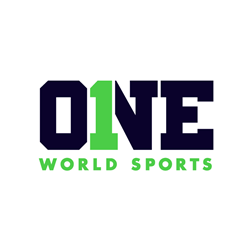 The Australian Open can be seen live beginning at 8:00 PM ET on November 25 on ONE World Sports, America's Network for Global Sports.
Stamford, CT (PRWEB) November 18, 2015
Global golf phenomenon Jordan Spieth returns to defend his title November 25-28 at the 100th edition of the Australian Open. The Dallas-born 22-year-old will face top-flight opponents including Adam Scott, the Australian who was ranked No. 1 in the world during mid-2014, and Irish veteran Darren Clarke, winner of the 2011 Open Championship at England's Royal St. George's.
The Australian Open can be seen live beginning at 8:00 PM ET on November 25 on ONE World Sports, America's Network for Global Sports. ONE World Sports will present 18-hole coverage of the Open, including all rounds, and will air a highlight show the following morning to reflect the previous day's coverage.
Spieth recently regained the top spot in the official world rankings with a seventh-place finish at the HSBC event in Shanghai, displacing Australia's Jason Day, with whom he's traded off for the No. 1 spot. Spieth's dominant play in the 2014 Australian Open catapulted him to the top ranks with a final-round 63, propelling him to wins in the Masters and the US Open.
The Australian Open, played since 1904, has been a traditional annual stop for many of the biggest names in global golf. Recent competitors have included Tiger Woods, Bubba Watson and Matt Kuchar, and competitors in recent decades have included such names as Brad Faxon, Mark Calcavecchia, Tom Watson, Jack Nicklaus and Arnold Palmer. Spieth is the only golfer besides Woods to earn multiple U.S. Junior Amateur titles. US Open, British Open and PGA champion Rory McIlroy won the Australian Open in 2013. Golf legends Greg Norman and Gary Player have won both the Australian Open and the Australian PGA Championship, whose 2014 winner was Greg Chalmers. Other top names playing the OneAsia Tour in recent years have included Adam Scott, Jason Day, John Daly and Vijay Singh.
About ONE World Sports
ONE World Sports is America's Network for Global Sports, producing best-in-class, captivating live sports content from around the world. With multi-platform capabilities and superior production quality, ONE World Sports is one of the fastest growing independent sports networks available throughout the United States. Currently available to more than 30 million homes nationally on cable, telco and satellite, ONE World Sports delivers live and exclusive coverage of some of America's most popular sports played professionally outside the USA -- basketball, baseball, golf and ice hockey -- plus sporting events with the largest global followings, including soccer and cricket. ONE World Sports is distributed through Verizon FiOS, go90, DISH Network, Charter Communications, Cablevision's Optimum TV, Mediacom Communications, Google Fiber, Suddenlink, RCN and a growing number of systems through the NCTC. In addition, the network's mobile app, Watch ONE World Sports, features a live stream of the network for authenticated subscribers and on-demand content for all users. More information on ONE World Sports and its availability in particular markets can be found at http://www.oneworldsports.com or consumers can call their television distributor. Watch ONE World Sports is available in the Apple and the Google Play stores.
Contact:
Rachel Gary, ONE World Sports, 201-615-9629, rgary(at)oneworldsports(dot)com
Tom Campo, Campo Communications, LLC, 212-590-2464 / Tom(at)CampoComm(dot)com